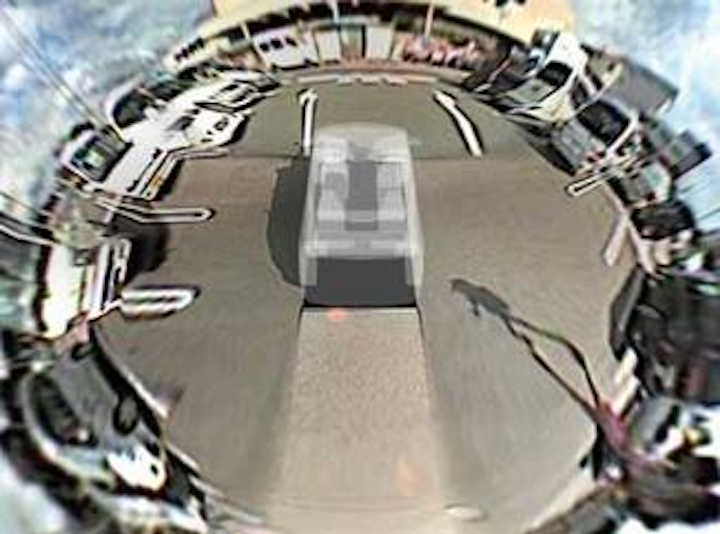 In recent years, vehicle-mounted cameras have grown in popularity as a tool for enhancing driver safety. Fujitsu Laboratories (Kanagawa, Japan; http://jp.fujitsu.com/group/labs/en/) has developed what it says is the world's first video-processing technology that enables the supplement of a field of view that can show any perspective and any sightline on the vehicle's periphery. The system can instantaneously and smoothly transition from one view to another.
Four cameras were installed around the vehicle's perimeter, and their video images of the vehicle's surroundings were synthesized by a 3-D virtual projection/point-of-view conversion technology developed by Fujitsu Laboratories. The technology comprises projection of the video images onto a virtual 3-D curved plane as a virtual 3-D video and conversion of the video images into views from any desired perspective of the vehicle's surroundings.
This technology enables drivers to easily check views from any direction or from any perspective desired, thereby alleviating the cognitive burden involved in recognizing the view that is being displayed.