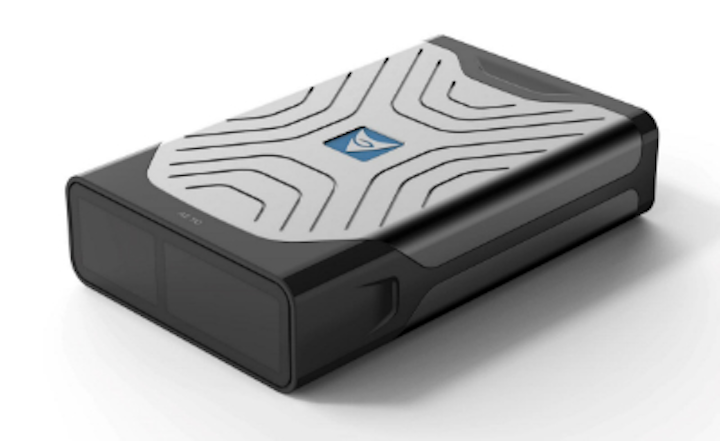 The AE110 artificial perception system, built around AEye's iDAR technology, is a software-definable LiDAR system that allows software engineers to optimize data collection. The AE110 is comprised of a high-resolution RGB camera, 1550 µm solid-state MOEMS LiDAR, low-light HD camera, and embedded AI, to integrate 2D camera pixels and 3D LiDAR voxels into a new real-time sensor data type called "dynamic vixels" that, according to AEye, delivers better information, faster, to the path-planning system of an autonomous vehicle. The system features onboard computer vision and embedded feedback loops for enhanced machine learning.
The AE110 is designed to meet ISO 26262 safety requirements and is under ASIL-B safety certification. AEye will exhibit the AE110 at SPIE Photonics West 2019 in Booth JF36.

To Learn More:
Contact: AEye
Headquarters: San Francisco, CA, USA
Product: AE110 artificial perception system
Key Features: 1550 µm MOEMS LiDAR, low-light HD camera, embedded AI
What AEye says:
View more information on the AE110 artificial perception system.

View More Products | Locate a vendor or system integrator | Receive e-mail updates
Share your vision-related news by contacting Dennis Scimeca,Associate Editor, Vision Systems Design

To receive news like this in your inbox, click here.
Join our LinkedIn group | Like us on Facebook | Follow us on Twitter