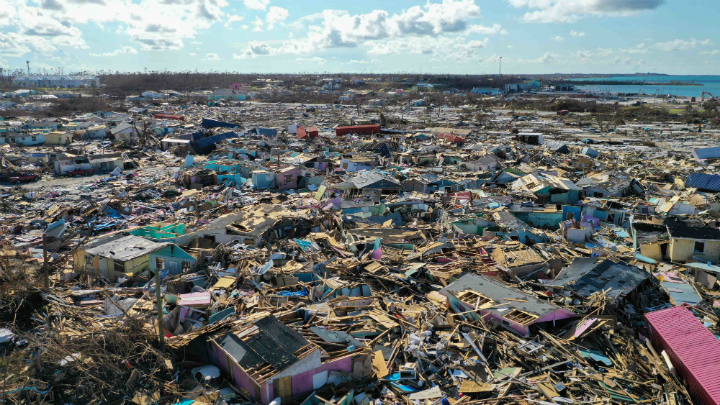 In this week's roundup from the Association for Unmanned Vehicle Systems International, which highlights some of the latest news and headlines in unmanned vehicles and robotics, test drone flights over airports in Kansas, drones assist emergency managers cleaning up after Hurricane Dorian, and improved camera systems for tactical drones.
KDOT receives authorization to conduct UAS test flights at Kansas airport
The FAA has granted the Kansas Department of Transportation (KDOT) Division of Aviation authorization to conduct UAS test flights at Wichita Dwight D. Eisenhower National Airport in Wichita, Kansas beginning Monday, Sept. 16.
Several inspection missions are planned, including foreign object detection, wildlife hazard management and airfield emergency response. Operations will be conducted as part of the UAS Integration Pilot Program (IPP).
"This FAA approval will significantly improve airport efficiency and safety," says KDOT Director of Aviation Bob Brock.
"We look forward to expanding Kansas airport inspection capabilities across the state and developing new capabilities to drive industry growth."
According to KDOT, the authorization was received through partnership with the Wichita Airport Authority, Kansas State University's Polytechnic Campus and George Butler Associates (GBA). KDOT notes that K-State Polytechnic and GBA are part of a joint operations crew to establish procedures and operating methodology for the airport operations personnel.
The authorization includes an FAA waiver to conduct night operations at the airport and allows for KDOT to provide critical data to the FAA on UAS integration in complex airspace. Operations will focus on the integration of UAS to increase efficiency at the airport by condensing the process time in half and improving accuracy.
"Incorporating UAS into a range of airport lines of business, such as detecting foreign object debris on runways, defective airfield markings and the integrity of the security infrastructure may be done more effectively and efficiently than current methodologies," explains Kurt Carraway, UAS executive director of the Applied Aviation Research Center at K-State Polytechnic.
"We look forward to exploring these use cases to further enhance safe airport operations."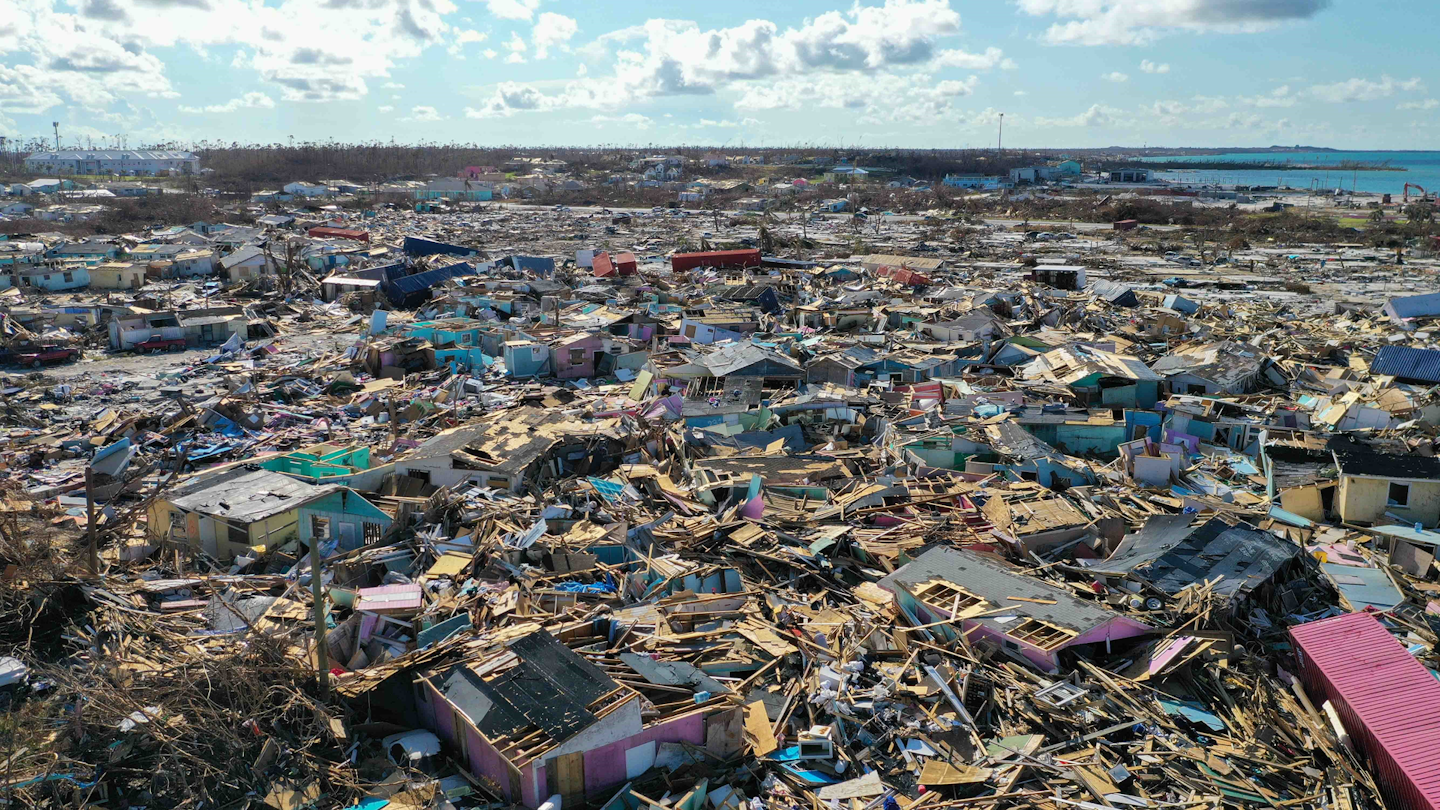 AIRT uses UAS to perform damage assessment operations in the Bahamas following Hurricane Dorian
Members of the Airborne International Response Team (AIRT) formed a joint-reconnaissance team with members of the Southeast Florida Region 7 All-Hazards Incident Management Team (SEFL-R7 AHIMT) to survey damage across the hardest hit areas of the Grand Bahama and the Abaco Islands in the Northern Bahamas following Hurricane Dorian.
Using UAS, the team conduced damage assessment operations at the University of the Bahamas – Northern Campus, and nearby neighborhoods that were hit hard by the deadly hurricane.
"We saw first-hand the damage that this hurricane leveled upon the Bahamas," says Nigel Baker, team coordinator and incident commander of SEFL-R7 AHIMT.
"The combination of massive storm surge and fierce Category 5 winds was more than most structures could bare, no matter what code they were built under."
Equipped with high-resolution camera systems, the UAS are helping map disaster scenes in "new ways never before imaginable," the team says.
"By combining the drone with the latest rapid mapping technology, we were able to produce a highly accurate and incredibly detailed digital map of the hardest hit areas of Marsh Harbor and other the towns," says Christopher Todd, executive director, AIRT.
For Todd, operations utilizing UAS following disasters like Dorian will soon become commonplace across the globe.
"Beyond just search and rescue and damage assessment missions, these types of systems will help us provide a better understanding of what exactly happened, why it happened, and how it might be prevented from happening again in the future," Todd says.
Baker adds, "this new technology is quickly providing new capabilities for emergency managers. More detailed information coming in quicker than ever before will allow us to make better decisions that will ultimately help save more lives."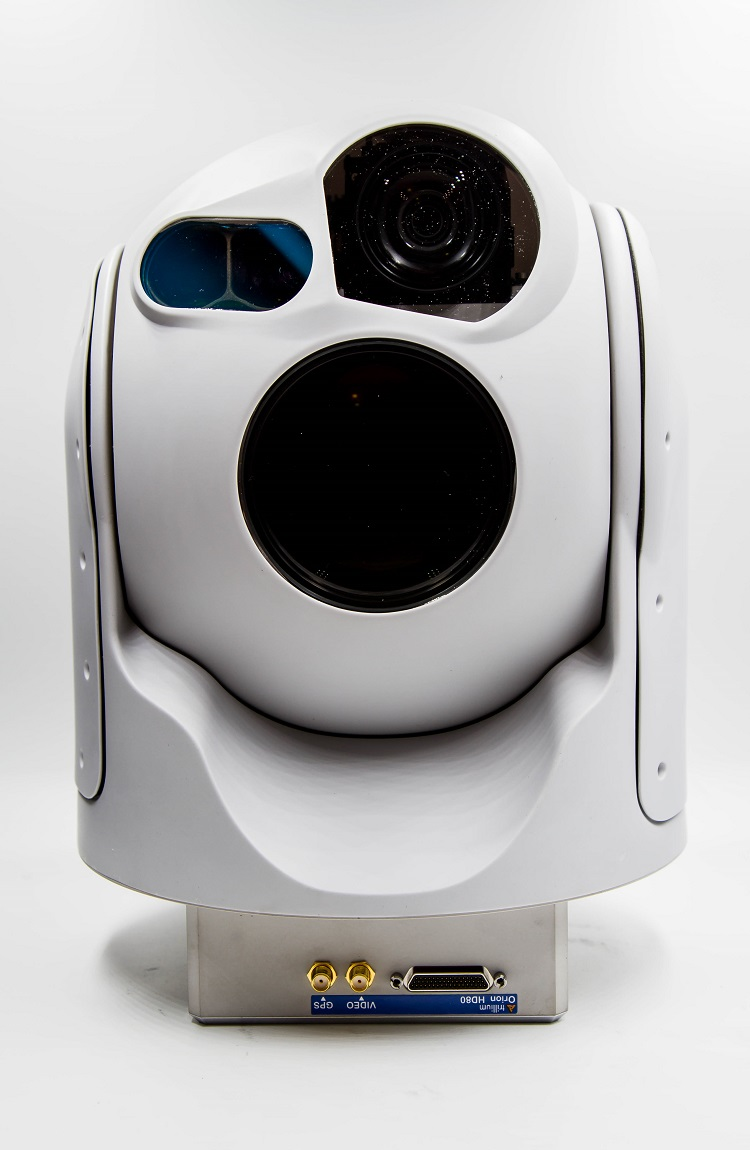 Trillium Engineering successfully tests new video processor for tactical UAS
Trillium Engineering, a developer of gimbaled camera systems for small UAS, has announced that it has successfully conducted a test flight of a new video processor that it says will "dramatically improve" the operation of Group 2 UAS.
According to Trillium, tactical UAS typically use full-motion video camera systems that rely on an H.264 video compression codec standard, which results in a picture that is "good enough" for close targets. When the UAS operates at long ranges from the ground station, though, the bit rate to the operator is reduced, resulting in important details in the imagery being fuzzy.
"You can't tell, for example, if the person you are monitoring is holding a rifle or a shovel. This means that you have to scrub some missions because you can't make a positive identification," explains Rob Gilchrist, president of Trillium Engineering.
To change this, Trillium plans on adapting its video camera systems to the "newer, more efficient" H.265 standard.
Just a few weeks ago, Trillium engineers equipped a Cessna aircraft with an HD80-MV gimbaled camera with a video processor designed to handle the new H.265 standard. The Cessna served as a test surrogate for a Group 2 UAS, and the HD80-MV was controlled from a laptop on the ground.
"When the plane was in the air, we reduced the bit rate to mimic a UAS that was further away," Gilchrist says. "Then we switched the standard from H.264 to H.265. The difference in the picture was remarkable."
Trillium notes that the streaming midwave IR and electro-optical imagery was 50 percent clearer than what cameras on Group 2 UAS usually produce.
Last fall, the U.S. Air Force Research Laboratory awarded Trillium a Phase 2 Small Business Innovation Research (SBIR) grant that partially funded the airborne demonstration of the H.265 video processor for small, gimbaled cameras. Trillium says that the next step in the process is to showcase this new capability to UAS companies.
"We'll be demonstrating our H.265 processing capability on multiple Group 2 platforms over the coming months," Gilchrist says.
Share your vision-related news by contacting Dennis Scimeca, Associate Editor, Vision Systems Design

SUBSCRIBE TO OUR NEWSLETTERS