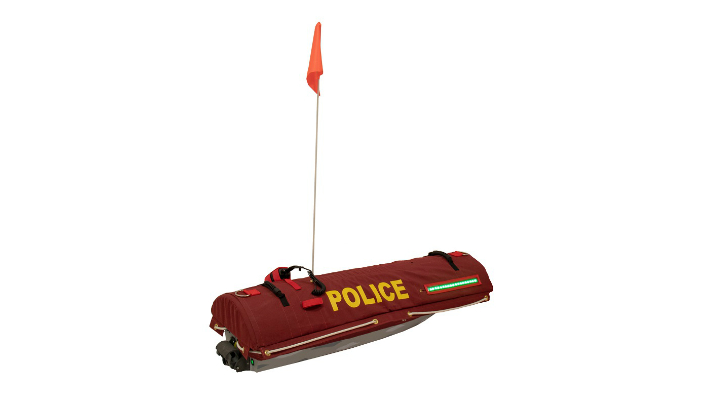 In this week's roundup from the Association for Unmanned Vehicle Systems International, which highlights some of the latest news and headlines in unmanned vehicles and robotics, tech company Optimus Ride showcases self-driving passenger shuttles, NASA works to integrate UAS into the National Aerospace System, and Emergency Integrated Lifesaving Lanyard (EMILY) robotic lifeguards provide medical care and supplies to residents of the Bahamas, following the destruction caused by Hurricane Dorian.
Optimus Ride showcases self-driving shuttles at Reston, Virginia's Halley Rise
During the groundbreaking of Halley Rise, a new $1.4 billion mixed-use district in Reston, Virginia, on Monday, Oct. 7, self-driving vehicle tech company Optimus Ride showcased its self-driving shuttles and provided attendees with a chance to experience the technology firsthand.
Global real estate services company Brookfield Properties selected Optimus Ride to provide "safe, efficient, autonomous transportation" to Halley Rise office tenants traveling within the campus. In just five weeks of its service being in effect at Halley Rise, Optimus Ride has already provided 15,000 rides using its autonomous vehicles.
"We are excited to continue working with Brookfield to expand our autonomous systems throughout the Halley Rise development and to the new Reston Town Center Metro Station when it opens in 2020," says Dr. Ryan Chin, CEO and cofounder of Optimus Ride. "Optimus Ride's partnership with Brookfield Properties demonstrations the value self-driving systems can add to new developments throughout the country."
Based in Boston, Optimus Ride's shuttles currently operate in four states, including its home state of Massachusetts, Virginia, New York and California. The company's Level 4 autonomous vehicles are designed to operate in geofenced areas such as industrial and office parks, military and academic campuses, and airports, providing first -and last-mile connectivity to public transit.
"We believe that self-driving vehicles can provide that environmental benefit to reduce the number of private, internal combustion vehicles that are on the road," Chin said during the groundbreaking. "So, if you can create the system that connects people from their building to the Reston Town Center new metro station, you will encourage new forms of more sustainable transportation." 
Chin notes that the value of the vehicles is not just in the mobility, but in time saved, as the company has estimated that the average rider of its system will save at least one week per year.
"Just imagine if you had an extra week back in your life at the end of the year," Chin said, noting that as the Halley Rise development gets larger and expands to the metro, the time saved could potentially increase to two weeks.
Through its partnership with Brookfield, Optimus Ride is confident it can be one of the premier providers of autonomous service, as well as autonomous readiness, for developers.
"As you design a campus, you can think of it from the perspective of an autonomous vehicle," Chin said, "as opposed to trying to retrofit. And by doing that, you can design the streets differently, and design the roads differently.
"Autonomous planning and readiness is very critical, especially in the planning phases of any development. And we can provide that by saving millions of dollars in excess parking and other things that we put in that you have to change later."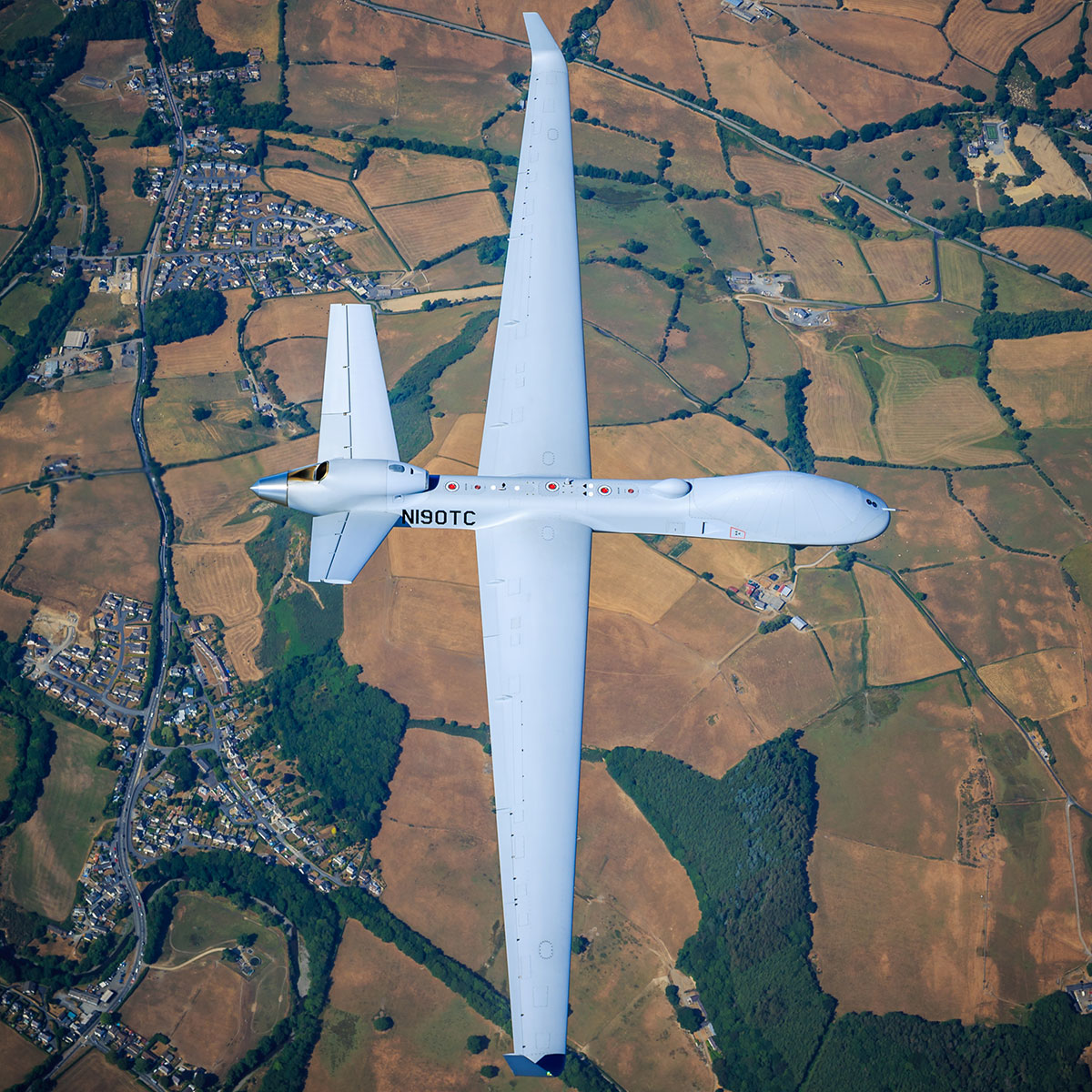 GA-ASI, NASA teaming up for UAS demo scheduled for next year
As part of NASA's project to integrate UAS into the National Airspace System (NAS), General Atomics Aeronautical Systems Inc. (GA-ASI) is partnering with NASA to conduct a demonstration flight.
Scheduled for 2020, the demonstration will seek to address some of the challenges that prevent routine commercial UAS operations in the NAS today. These challenges include development, integration, and certification of UAS, as well as the technologies needed for safe operation with other manned and UAS traffic in the NAS.
"NASA and GA-ASI have a shared goal of seeing UAS fly safely and unencumbered in the NAS," says Linden Blue, CEO, GA-ASI.
"GA-ASI has worked with NASA for more than five years on this goal and we're excited to participate in their next set of demonstrations."
The Critical Design Review was completed on Sept. 18. A variety of enabling technologies will be demonstrated, including Detect and Avoid (DAA) and Command and Control (C2) datalink systems, which are aligned with recently-published RTCA standards, GA-ASI notes.
During the demonstration, GA-ASI's MQ-9B SkyGuardian Remotely Piloted Aircraft (RPA) will showcase its ability to provide various commercial and public services using onboard sensors, as well as other 'virtual sensors' that it could carry in the future. Some of the services include inspections of hundreds of miles of rail, energy pipeline, powerline and canal infrastructure, agriculture monitoring and topological surveys, and wildfire and flood monitoring.
GA-ASI and NASA's flight objectives will be supported by the city of San Diego under the UAS Integration Pilot Program (IPP). San Diego's UAS IPP team will connect GA-ASI with local customers of the survey opportunities that this portion of the demo will offer.
The highlight of the flight will be public infrastructure surveys conducted above the city.
The basis for verification and validation of the RTCA DO-365 and DO-366 technical standards for DAA—published in 2017 by the RTCA—were flight tests on NASA's Ikhana, which is a GA-ASI-produced Predator B/MQ-9 UAS.
In June 2018, GA-ASI's DAA system was the crucial technology that allowed NASA to fly the Ikhana for 2.5 hours through the NAS, as it took off from Southern California and flew through multiple airspace classes at various altitudes and required communications with several air traffic control centers. Equipped with the DAA system, Ikhana was able to meet the intent of the FAA's 14 CFR 91.113(b) requirement to "see and avoid" other aircraft, which allows a large UAS to fly without a chase plane for the first time in certain classes of airspace.
NASA notes that it initiated the Systems Integration and Operationalization (SIO) project, which will result in several flight demonstrations that focus on different types of UAS and their flight missions. GA-ASI's demonstrations will conduct commercial missions above 10,000 feet. NASA's SIO includes two additional partnerships that demonstrate small/medium sized UAS at lower altitudes.
Disaster responders use EMILY USV to provide aid in Bahamas following Hurricane Dorian
Following Hurricane Dorian's destruction in the Bahamas last month, disaster responders used the Emergency Integrated Lifesaving Lanyard (EMILY) robotic lifeguard to provide islanders with medical care and supplies.
The remote-controlled USV is equipped with high-definition sonar and sophisticated sensors, which revealed underwater debris that could cause navigational hazards. Disaster responders were also able to map a safe passage through Marsh Harbor— a town in Abaco Islands, Bahamas—using the vehicle's specialized software.
Within just two hours, the USV was ashore distributing critical supplies, and over the course of a week, EMILY mapped more channels in other storm-ravaged areas of the Bahamas.
The use of EMILY is a result of a collaboration between several entities including Hydronalix, the maritime robotics company behind EMILY, the Office of Naval Research (ONR) and the Navy's Small Business Innovation Research (SBIR) and Small Business Technology Transfer (STTR) programs. SBIR provides the Navy with "innovative advances in technology" that are created by small firms, while STTR transitions products developed by small businesses, as well as research institutions, to the Navy and Marine Corps.
Over the course of 18 years, the technology in EMILY has advanced from marine mammal research to UAS in Iraq to lifesaving rescue innovation.
"EMILY's 18-year progression is inspiring," says SBIR Director Bob Smith.
"From whale-monitoring efforts, to supporting warfighters in harm's way, to impacting global humanitarian efforts, EMILY is a classic 'overnight success story' years in the making."
Tony Mulligan, CEO and president of Hydronalix, and his business partner, Robert Lautrup, executive vice president of Hydronalix and EMILY co-inventor, continue to work with ONR and SBIR-STTR to develop components to improve EMILY and design spinoffs that focus on several tasks such as search and rescue, law enforcement and Navy mine counter-measure missions.
Thus far, Hydronalix has provided more than 400 EMILY vehicles to navies, coast guards and search-and-rescue units in the U.S. and other countries such as South Korea, the United Kingdom and France.
Share your vision-related news by contacting Dennis Scimeca, Associate Editor, Vision Systems Design

SUBSCRIBE TO OUR NEWSLETTERS