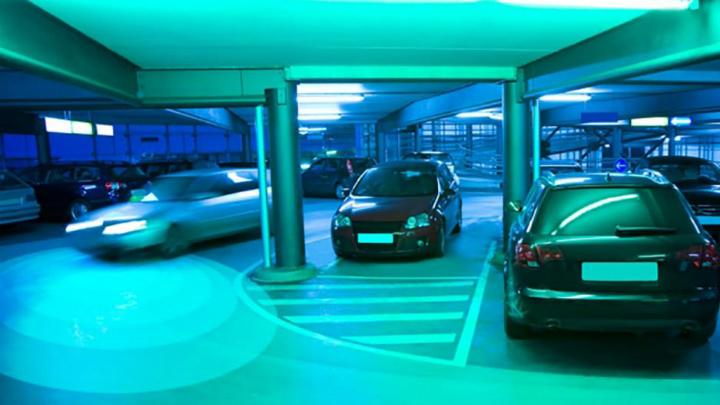 In this week's roundup from the Association for Unmanned Vehicle Systems International, which highlights some of the latest news and headlines in unmanned vehicles and robotics, MIT teaches autonomous cars to see around corners, and autonomous neighborhood shuttle service and UAS on dairy farms in Virginia, USA.
MIT helps automated vehicles see around corners
MIT researchers have developed a system that can sense tiny changes in shadows on the ground to help autonomous systems determine if a moving object is coming around a corner.
This work, funded by the Toyota Research Institute, could one day help keep self-driving cars from hitting other cars or pedestrians or help guide robots through hospital hallways as they deliver medicine or supplies.
MIT researchers conducted experiments with an autonomous vehicle driving around a parking garage and a self-driving wheelchair moving through hallways. In a paper presented at the International Conference on Intelligent Robots and Systems, they said the new system bested traditional lidar systems by more than half a second — not a lot, but enough to forestall accidents.
The system, dubbed ShadowCam, uses sequences of video frames from a camera aimed at a particular area, such as the floor in front of a corner. Changes in light intensity can indicate whether an object is stationary or moving.
An earlier relied simplified QR codes placed on a floor; to be used in dynamic environments, the latest version combines images registration — which overlaps images to compare for changes — and visual odometry, which estimates the motion of a camera in real time and which has been used on Mars Rovers.
As ShadowCam moves, it uses the registration method to overlay images from the same viewpoint as the robot, zeroing in on the same patch of pixels where a shadow is located, seeking any subtle changes between images.
So far, the system has only been tested in indoor settings, where speeds are lower and lighting conditions are more consistent. Researchers plan to develop the system to work outdoors as well, and to speed up the ShadowCam's shadow detection and automated the process of selecting areas to search for shadows.
"For applications where robots are moving around environments with other moving objects or people, our method can give the robot an early warning that somebody is coming around the corner, so the vehicle can slow down, adapt its path, and prepare in advance to avoid a collision," says paper coauthor Daniela Rus, director of the Computer Science and Artificial Intelligence Laboratory. "The big dream is to provide 'X-ray vision' of sorts to vehicles moving fast on the streets."
Next, the researchers are developing the system further to work in different indoor and outdoor lighting conditions. In the future, there could also be ways to speed up the system's shadow detection and automate the process of annotating targeted areas for shadow sensing.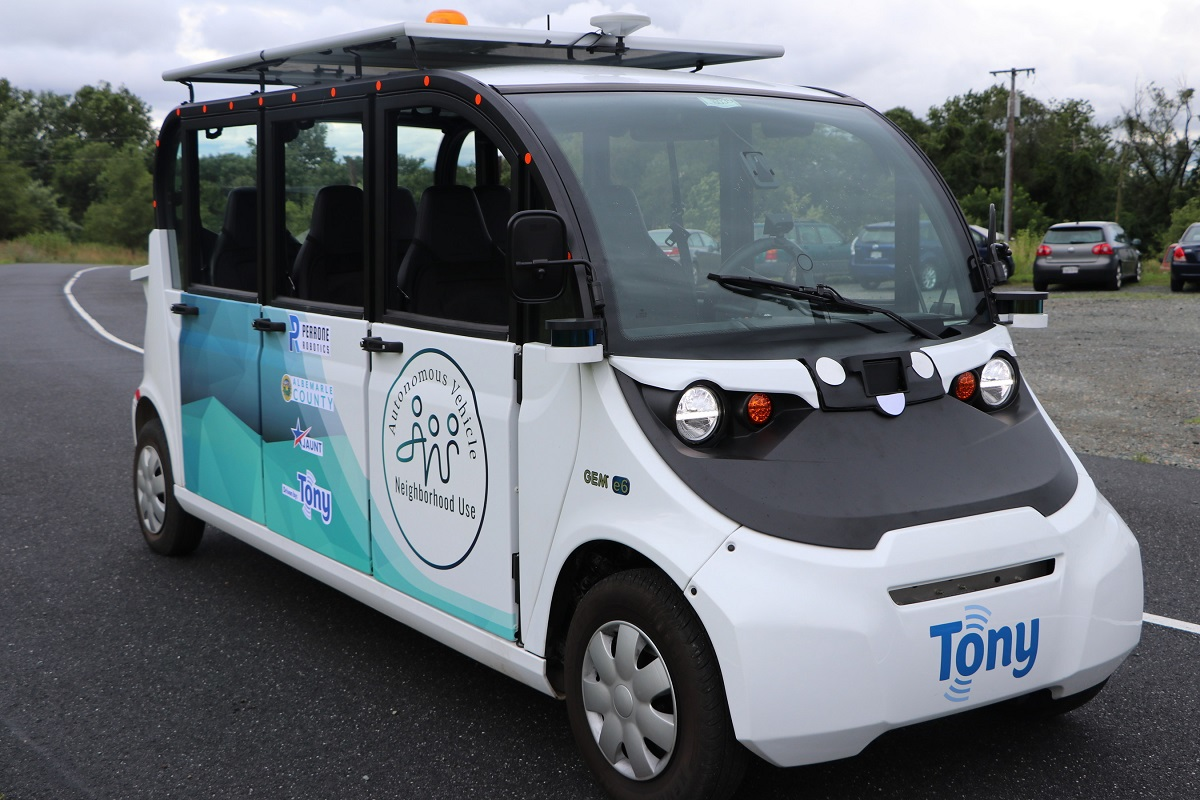 Perrone Robotics, Albemarle County successfully conclude autonomous shuttle trial in Virginia
Perrone Robotics Inc. (PRI) and Albemarle County, Virginia recently wrapped up a three-month trial period of free public demonstration rides on the Autonomous Vehicle, Neighborhood Use (AVNU) shuttle.
During the trial, the AVNU shuttle drove fully autonomously—with a safety monitor onboard—on public roads in Crozet, Virginia, navigating a variety of real-world conditions including vehicle, bike, and pedestrian traffic through intersections and roundabouts. The shuttle drove more than 530 miles and carried 750 passengers with no interventions required.
"We're thrilled to have fielded the first open road autonomous shuttle here in Virginia, giving members of the public safe and smooth rides with zero incidents and zero safety interventions through complex intersections and traffic," says Paul Perrone, chief executive officer and founder of Perrone Robotics.
"Through our partnership with the County, we were able to demonstrate autonomous transport to enhance the mobility and utility of riders is viable now in a typical American community."
Classified as a Neighborhood Electric Vehicle (NEV), the shuttle is based on a Polaris GEM e6 vehicle, and is equipped with PRI's TO Navigate You (TONY) autonomous transit kit.
During the trial, the AVNU shuttle transported riders around the Old Trail residential development in Crozet. It also transported riders from Old Trail to Downtown Crozet, and from Downtown Crozet into a different neighborhood and adjoining park.
Traveling during various times of the day, the shuttle shared public roads with pedestrian, cyclist, and car/truck/bus traffic. Before the vehicle hit the public roads for the trial, Perrone Robotics first tested the AVNU shuttle in simulation, and then on its test track.
"We were very pleased to observe this pilot of the next generation of transportation – autonomous neighborhood shuttles – right here in Albemarle County, Virginia" says Roger Johnson, Albemarle County's Economic Development director.
"The last-mile AVNU shuttle showed us how citizens that cannot drive, whether elderly or young, embraced the concept of an autonomous vehicle moving them safely to shops or restaurants. We can see how more of these shuttles would alleviate common parking issues and how using EVs is also great for reducing noise and pollution."
PRI and Albemarle County will look to identify new trial areas going forward, and they will also look into the possibility of retrofitting larger transit vehicles with this technology. The entities will also look into increasing the number of operational units to provide Albemarle County residents with a regular service featuring the technology.
Virginia farmer uses drones to be more productive and efficient
In Wise County, Virginia, a farmer is using UAS to help run a family cattle farm.
According to Summer Smith, who has over 100 acres of land, UAS allow her to be more productive and efficient in her farming efforts.
"Seventy-five years ago we did not have drones. Seventy-five years ago we barley had a tractor," Smith says via WJHL.com.
"My dad when he was growing up they had a team of mules. You would walk the ground to check your fences. Now I can use my drone."
According to Dan Swafford, an Extension Associate at the Virginia Cooperative Extension, using UAS for farming is the latest development within agriculture.
"Drones have been around since World War One actually, but only since the last ten years they've become involved in agriculture. There's a part of agriculture called Precision Ag," Swafford explains.
Instead of focusing on their land acre by acre, farmers can now focus on their land in square feet using UAS.
"Drones are valuable in this because they can fly over the land and take pictures, photographs with censors and show what areas of the land need more input," Swafford says.
Among their many potential use cases, UAS can be used on farms to survey the land, fly pesticides over crops and to heard livestock.
"Your range of vision and the information you can collect on the ground is going to be so much smaller, almost minuscule, compared to the information you can gather from the sky," Smith says. 
Share your vision-related news by contacting Dennis Scimeca, Associate Editor, Vision Systems Design

SUBSCRIBE TO OUR NEWSLETTERS