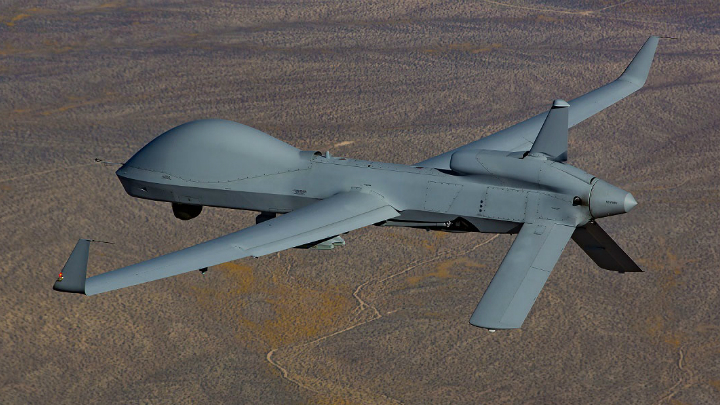 In this week's roundup from the Association for Unmanned Vehicle Systems International, which highlights some of the latest news and headlines in unmanned vehicles and robotics, the U.S. Army makes a deal for key improvements to a drone platform, using AI and machine learning to improve data collection from UAS, and sending autonomous and unmanned underwater vehicles on months-long missions.
GA-ASI, U.S. Army partner to enhance the capabilities and survivability of GE-ER UAS
General Atomics Aeronautical Systems Inc. (GA-ASI) has partnered with the U.S. Army to enhance the capabilities and survivability of the MQ-1C ER Gray Eagle Extended Range (GE-ER) UAS.
GA-ASI has been awarded several contracts from the Army to upgrade the Gray Eagle ER's avionics, datalinks and software, to ultimately improve the operational capability of the UAS in contested environments.
According to GA-ASI, the modernization initiative provides an "open architecture concept" on the aircraft that is capable of hosting government-owned software, as well as increased autonomy that is needed to support Scalable Control Interface, and the rapid integration of long-range sensors.
GA-ASI says that these enhancements will help the Army's vision for Multi-Domain Operations (MDO) become a reality.
"The Army is investing in the Gray Eagle system because they get a tremendous performance increase as a return on their investment," says David R. Alexander, president, GA-ASI.
"GE-ER provides the U.S. Army with a UAS that adjusts to the changing threat environment and mission needs with unmatched endurance."
In an effort to modernize the datalinks on the platform, GA-ASI recently completed an open competition where the tenets for the "best of breed" datalink competition included "modular architecture with government-owned interfaces, reduction in size, weight, and power, with increased reliability, Soldier maintainability, and growth for future MDO requirements."
The selected vendors include L3Harris Technologies, Airbus, Ramona Research Inc. and Hughes Network Systems LLC. According to GA-ASI, the modernized datalink technology will not only be "significantly more capable," but it will also cost less per aircraft than the current datalink suite.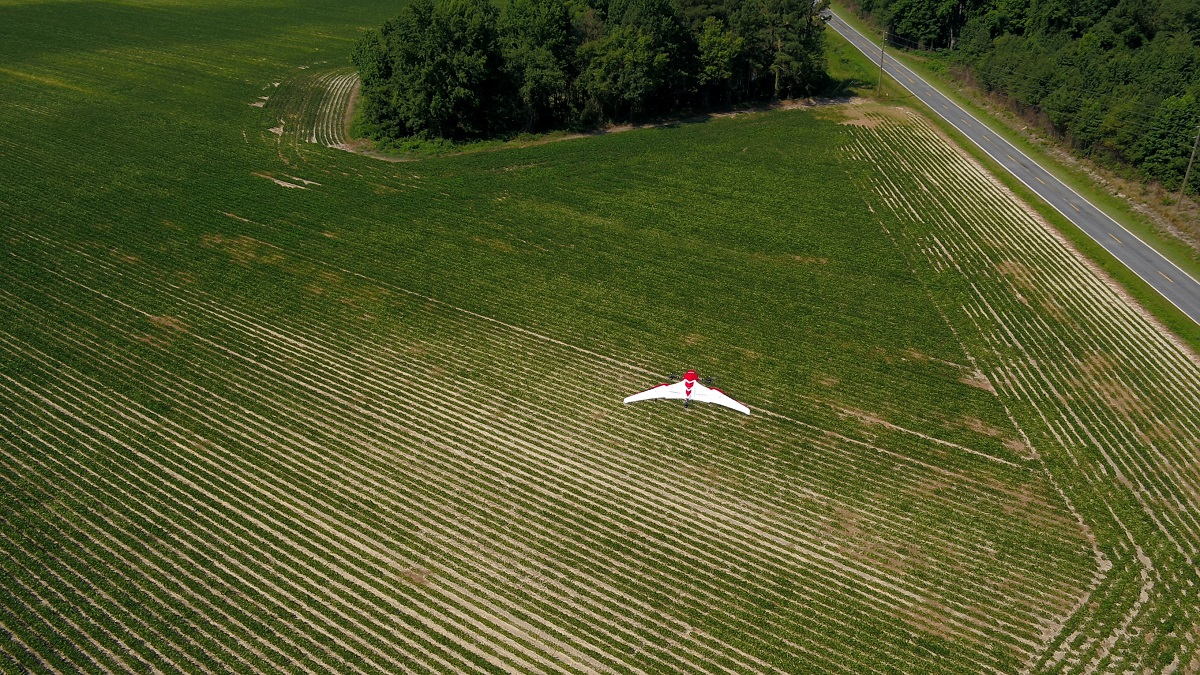 PrecisionHawk to use latest funding to innovate software tool, accelerate sales initiatives
PrecisionHawk announced it has raised $32 million in its latest funding round, which it plans to use for several efforts, including the continued innovation of its software tool, PrecisionAnalytics, which uses artificial intelligence and machine learning to help enterprises better use data collected by UAS to solve business challenges.
The financing will also be used to accelerate sales initiatives and further market expansion.
"This is an exciting time at PrecisionHawk and the commercial drone industry overall as adoption of drones continues to grow," says Michael Chasen, CEO of PrecisionHawk.
"Our unique software and services deliver incredible value to our customers, equipping them with the highest level of aerial intelligence to meet their current and future asset management and operating needs. We are pleased with this latest round of funding which will help us better address this surging demand, particularly in the energy and agriculture markets, and lead us into sustained profitability and growth."
Since being founded in 2010, PrecisionHawk has managed to secure more than $100 million in funding. For Chasen, this speaks volumes to the company's various technologies, and the confidence that investors and members of the drone community have in the company as a whole.
"From its inception, PrecisionHawk has been dedicated to discovering and building unique technologies that further the advancement of the commercial drone industry," Chasen tells AUVSI.
"Pairing our commitment to continual technical advancement with strong roots in regulatory work with the FAA, PrecisionHawk has earned the confidence of both its investors and the commercial drone community, further confirming the company's staying power in the industry."
A variety of organizations across the world rely on PrecisionHawk to help them improve their operations and address critical business challenges using UAS technology. These entities include five of the top 10 utility companies, the largest provider of communications infrastructure in the United States, and the "Big Six" providers of seed and agricultural chemicals.
According to Chasen, the company started cultivating these relationships before people even realized the immense benefits that UAS technology could provide for when performing their varied operations.
"Even just a few years ago, data collection and analysis by drone was new to almost everyone. It was in those formative years that we started working with some of the world's leading organizations in Agriculture and Energy, helping them conduct pilot projects, evaluate hardware and software solutions, and measure the technology's impact across their whole data value chain," Chasen explains.
"Today, we're still helping new customers in the same way. Others are coming to us with more specific plans for their commercial drone operation, after they heard from their colleagues about all they've accomplished by working with PrecisionHawk, and we're happy to support them, too."
As PrecisionHawk continues to showcase the benefits drone technology can offer when conducting different tasks, Chasen is optimistic about the role PrecisionHawk will play in continuing to help an industry grow that has already experienced unprecedented growth in recent years.
"As the commercial drone industry thrives, PrecisionHawk will continue to provide software and solutions designed specifically to help enterprises better utilize data collected by drones to solve their business challenges," Chasen says.
"PrecisionHawk has recognized the importance of regulatory advancements and policy decisions that marry the standardization of the United States national airspace with the fast-paced drone industry. From our involvement in the FAA's Pathfinder Program to my appointment as the Chair of the FAA's Drone Advisory Committee (DAC), PrecisionHawk will continue to support the partnership of the commercial drone industry and the national airspace."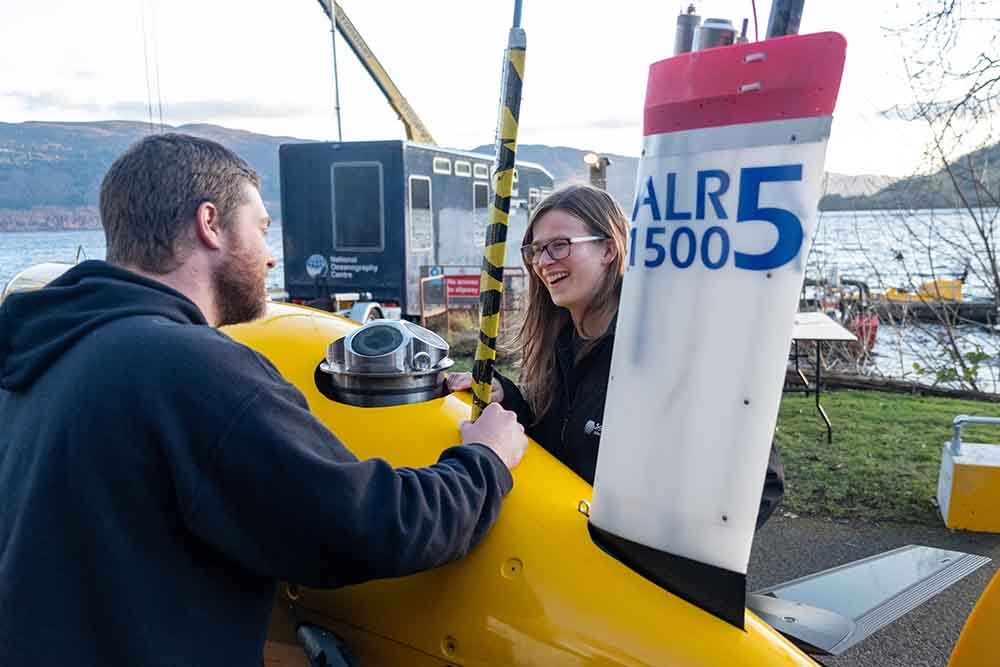 Sonardyne-led team demonstrates benefits of USVs/AUVs for long-endurance underwater navigation missions
A joint project led by Sonardyne International Ltd., with partners the National Oceanography Centre (NOC) and L3Harris, has set "new standards in long-endurance underwater navigation and automated subsea positioning," according to the entities.
One of the main goals of the two-year, £1.4 million Precise Positioning for Persistent Autonomous Underwater Vehicles (P3AUV) project was to integrate existing and emerging technologies to deliver a "step-change" in unmanned platform endurance and navigational precision.
The project also sought to use USVs to increase the use of autonomy in offshore survey positioning operations, which ultimately reduces risk to personnel, environmental impact and operating costs.
The final project trials were completed this month in Loch Ness, Scotland. 
"Sending autonomous and unmanned underwater vehicles (AUV/UUVs) out on missions that will last for weeks or even months, unaided by crewed ships is a shared vision held by the ocean science, offshore energy and defense sectors. But, current constraints on AUV or UUV operations, such as onboard battery capacity and navigational accuracy degradation over time, has meant that the role these vehicles have had to play has been largely restricted to relatively short deployments," explains Geraint West, Sonardyne's Global Business manager for Ocean Science.
"As the only company that produces an all-in-one hybrid acoustic-inertial-Doppler navigation and communication solutions for AUVs and USVs, we were uniquely placed to collaborate with the NOC and L3Harris to realize the ambitious aims of the P3AUV project. We've also proven the capability to autonomously calibrate networks of seafloor positioning transponders with an L3Harris C-Worker 5 USV to make offshore survey and construction operations faster and easier."
Sonardyne notes that using autonomous calibration techniques takes away the need for a manned vessel to perform this task, which takes people out of harm's way, reduces fuel emissions, and improves efficiencies.
"Combining all of these capabilities will bring about a step-change in AUV operations, providing a disruptive capability in the marine autonomy space," says Matt Kingsland, NOC.
"Indeed, reducing the cost and improving the navigation precision of autonomous ocean science in remote areas could bring a disruptive capability to a wide variety of applications."
Share your vision-related news by contacting Dennis Scimeca, Associate Editor, Vision Systems Design

SUBSCRIBE TO OUR NEWSLETTERS