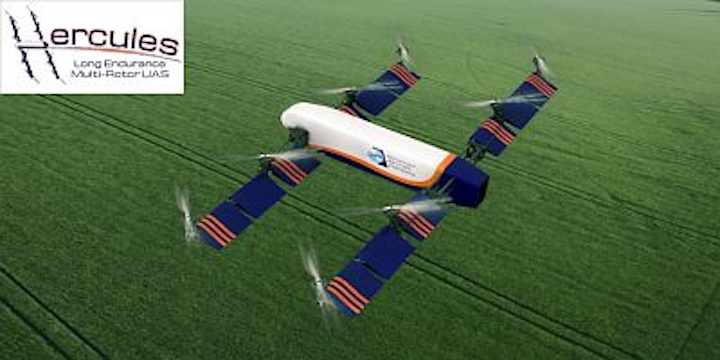 Advanced Aircraft Company (AAC) will highlight the capabilities of its Hercules drone, which features a hybrid electric propulsion that is based on current NASA research and development practices. Hercules has a patent-pending design that is optimized to fly at higher airspeed than other multi-rotors and comes standard with an inexpensive camera turret. AAC will also integrated more advanced camera systems, or leave the payload bays empty, upon customer request. Additionally, Hercules is designed with a modular nose payload bay and a modular center bay on the belly of the aircraft, which makes payload integration easier. Hercules, according to AAC, can be deployed in such applications as precision agriculture, defense, infrastructure inspection, and environmental monitoring.
XPONENTIAL 2017 booth number: 3430-F
To Learn More:
Contact: Advanced Aircraft Company (AAC)
Headquarters: Hampton, VA, USA
Product: Hercules drone
Key Features: 8-rotor UAS, 38 lbs. gross weight, 2-stroke gasoline engine, 12.5 ft. span, 5 ft. length, two payload bays for cameras.

What AAC says:
View more information on AAC products.

View More Products| Locate a vendor or system integrator | Receive e-mail updates
Share new products that you think are particularly interesting or helpful by contacting James Carroll, Senior Web Editor, Vision Systems Design.
Join our LinkedIn group | Like us on Facebook | Follow us on Twitter
Learn more: search the Vision Systems Design Buyer's Guide for companies, new products, press releases, and videos