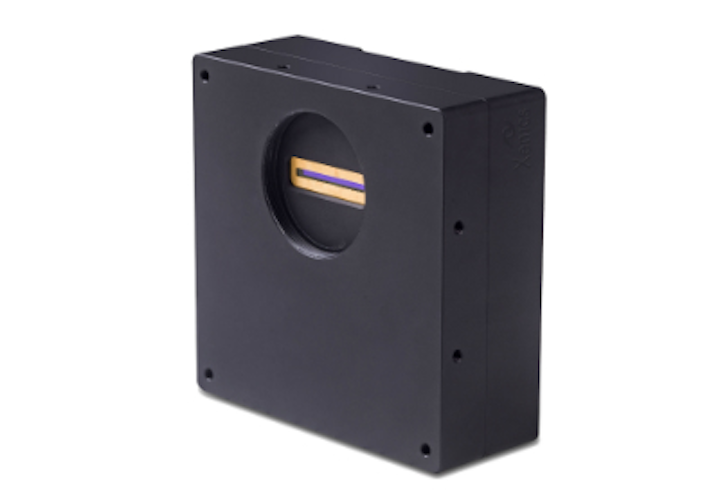 The Cheetah and Manx SWIR cameras will be showcased by Xenics Infrared Solutions at SPIE Photonics 2019. The Cheetah area-scan SWIR camera is equipped with a high speed InGaAs detector array that features up to a 1.7 µm working pixel size and comes in 400, 800, and 1700 Hz versions. The camera also features TE-1 cooling and a CameraLink interface.
The Manx line-scan SWIR camera will be making its first appearance in the United States. The Manx provides line-scan imaging at speeds up to 390 kHz, and has a high QE in the 900 nm to 1700 nm range. The specific camera model shown will be the Manx SQ 2048.
Xenics will be exhibiting at SPIE BiOS at Booth 8735 and at Photonic West at Booth 735.

To Learn More:
Contact: Xenics
Headquarters: Leuven, Vlaams-Brabant, Belgium
Product: Cheetah and Manx SWIR cameras
Key Features: 1.7 µm pixel size, TE-1 cooling, CamerLink interface; 390 kHz imaging speed, high QE in 900 nm to 1700 nm range.
What Xenics says:
View more information on the Cheetah and Manx SWIR cameras.

View More Products | Locate a vendor or system integrator | Receive e-mail updates
Share your vision-related news by contacting Dennis Scimeca,Associate Editor, Vision Systems Design

To receive news like this in your inbox, click here.
Join our LinkedIn group | Like us on Facebook | Follow us on Twitter