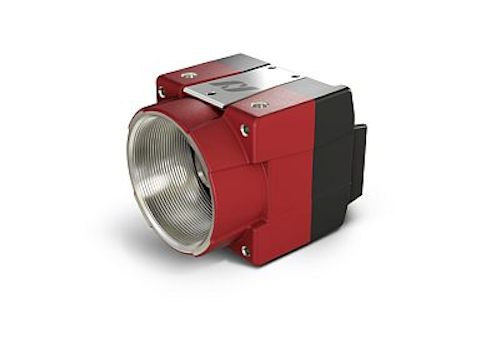 On May 4 at the Embedded Vision Summit, Allied Vision introduced a new camera platform and vision processor designed for embedded vision applications.
The platform, according to the company, combines the performance of a machine vision camera and the size, power consumption, and price of an embedded camera, thus "building a bridge between the embedded and machine vision world."
"Until today, developers of embedded vision systems had to trade off image quality and camera performance for size, power consumption or price," explained Paul Zalewski, Product Line Manager at Allied Vision. "High-performance machine vision cameras were designed for operation with a PC as a host and little restrictions on form factor or power supply. Besides, their price was too high for most embedded vision applications."
Allied Vision's product line will feature the company's own "System on Chip (SoC)," with its new ALVIUM technology. ALVIUM consists of a proprietary chip design coupled with an image processing library, which enabled Allied Vision to design a full range of cameras with on-board image pre-processing functions in a small form factor, with intelligent power management, at a lower cost than conventional FPGA-based machine vision cameras. By shifting image correction and optimization tasks from the host to the camera's ALVIUM image process library, engineers can free CPU capacity on their processor for alternative processing tasks.
"This is of much value to embedded system integrators who need to manage the limited computing power of embedded processors," Zalewski explained.
The first cameras available in the new line are the Allied Vision 130 and 140 series, both of which are available with MIPI CSI-2 and USB3 Vision interface and a variety of image sensor options. The Allied Vision 130 series is available as a bare board version in a single board design (26 x 26 mm) or with a 29 x 29 mm front flange with various lens mount options. Four models with CMOS image sensors from ON Semiconductor are available, ranging from 0.5 to 5 MPixels in size.
Allied Vision 140 cameras offer the same hardware options and sensors as the 130 series, while also offering four additional CMOS image sensors from ON Semiconductor and Sony. Models range from 0.5 MPixels up to 18 MPixel. Additionally, the USB version is available with a closed, rugged housing for industrial needs. These models also have a more advanced feature set, enabling more complex on-board pre-processing tasks. Additional models will be added to the Allied Vision 1 product line soon, according to the company.
"Thanks to Allied Vision's revolutionary 1 product line and the ALVIUM® technology, embedded system designers get access to a level of image quality and camera performance that had been out of their reach so far. But this new product line is also the perfect platform for PC-based machine vision system integrators who want to migrate to embedded vision without giving up on their quality and performance standards," said Zalewski.
Allied Vision 130 series cameras are available in Q3 of 2017, while the 140 series will follow in Q4.
View more information on the new embedded vision product line.
Join our LinkedIn group | Like us on Facebook | Follow us on Twitter
Learn more: search the Vision Systems Design Buyer's Guide for companies, new products, press releases, and videos