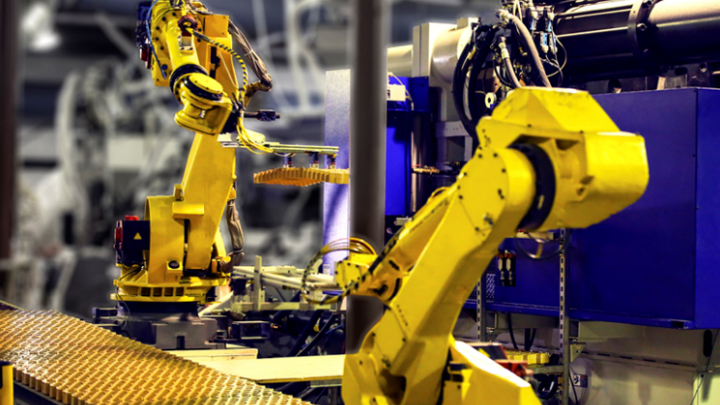 According to new data from the Robotic Industries Association (RIA), robot orders in North America in Q1 2019 totaled 7,876 units at a value of $423 M, a 3.5% and 3.2% decline respectively from Q1 2018.
The loss in orders was roughly equivalent among industries, -16% for automotive component suppliers and plastics and rubber companies, and -17% for electronics and metals companies.
Automotive OEM orders were up 41%, and orders from the food and consumer goods industries were up 32%, however, the latter figure being in line with recent trends regarding deployment of robotics outside traditional industries.
While a Q1 2018/Q1 2019 comparison was not favorable, robot orders in Q1 2019 represent a 16% gain from Q4 2018, with revenues up nearly 9%.
Shipping numbers were also down in Q1 2019, 7,577 robots at a value of $452 M, a 29% drop in units and almost 11% drop in value, compared to Q1 2018.
"We are coming off a record year in 2018 so slight declines aren't unexpected, and long-term signs remain very healthy," said Jeff Burnstein, RIA president. ""Many of the Automate [2019] show attendees are just beginning to explore how robotics and automation can help their companies become stronger global competitors. Their expected purchases over the next year or so should help the industry grow going forward."
Related stories:
2019 Automation Market Update from A3 Business Forum predicts short-term slowdown and long-term success
Non-automotive companies deploying robots at record pace
Yole Développement releases market report on IR imaging and detector technologies
Share your vision-related news by contacting Dennis Scimeca, Associate Editor, Vision Systems Design