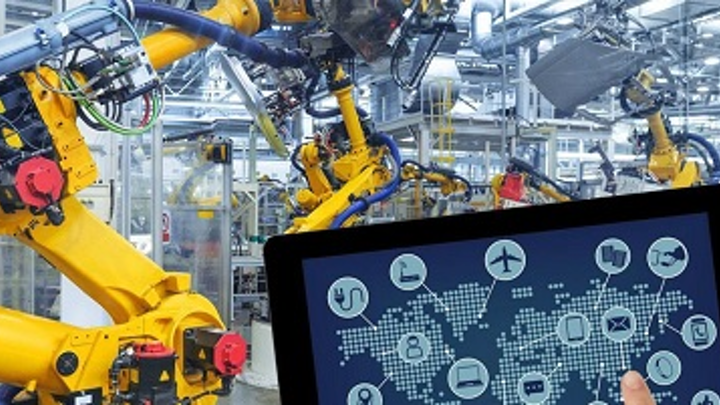 The effect of factory automation on employment has been a concern since the start of the Industrial Revolution. There were no robots when the revolution began, however. Robots are now at the core of our fears - and hopes - as to what the continuing revolution means for the men and women who depend on manufacturing jobs to make their living.
On June 26, the consultancy firm Oxford Economics released a report titled "How robots change the world," that discussed the spread of robotics and its effect on employment. One takeaway from the report is that 20 M manufacturing jobs will be lost by 2030, with one industrial robot eliminating an average of 1.6 manufacturing jobs. Another takeaway is that the spread of industrial robotics will lead to increased productivity and growth, which will create new jobs to replace those that were initially lost.
Yvette Cooper, a Labour MP in the British Parliament, and chairperson of the Commission on Workers and Technology, is concerned about the powerlessness British workers feel in having an influence on how new technologies are being deployed, as reported by The Guardian. In an op-ed published on August 6, 2018, Cooper urged politicians, trade unions, and business leaders to work as partners when dealing with the issue.
"Trades unions and communities can't just stand by and hope for the best," wrote Cooper. "If we want technological change to benefit everyone rather than widening inequality then we need to start preparing now." She is scheduled to make an address in Liverpool on June 26, reiterating concerns that seem reinforced by the results of the Oxford Economics report.
Earl Yardley, Director at Industrial Vision Systems, a machine vision system supplier for industry, argues that the spread of robotics in Britain specifically has a positive effect on industry.
"What we cannot forget is that automation and robotics are saving businesses millions, if not billions, of pounds in product recalls," Yardley said. "This has a significant positive impact on the bottom-line of a business which, in turn, then allows them to grow and expand, creating jobs and employing new people."
The Oxford Economics report details which regions of the United States, Germany, the UK, France, Japan, South Korea, and Australia, are most vulnerable to the loss of employment owing to the spread of automation in industry. Local dependence on manufacturing employment, current intensity of robot use in manufacturing, and productivity of the manufacturing workforce are the key indicators for determining that vulnerability.
Generally-speaking, the higher the dependence on less-productive or low-skilled labor, and the fewer robots used in those industries, the more vulnerable a region's economy will be to the continuing spread of automation in manufacturing.
The report also argues that while some jobs will be lost as a result of increasing automation, lower prices for manufactured goods, increased real incomes, and larger tax revenues may improve conditions for the lower-income regions that are most vulnerable to the spread of automation. Short- and medium-term economic growth, according to Oxford Economics, would benefit. It is unlikely that the number of new jobs created by the spread of robotics in industry would equal the 20M jobs that Oxford Economics believe will be lost by 2030.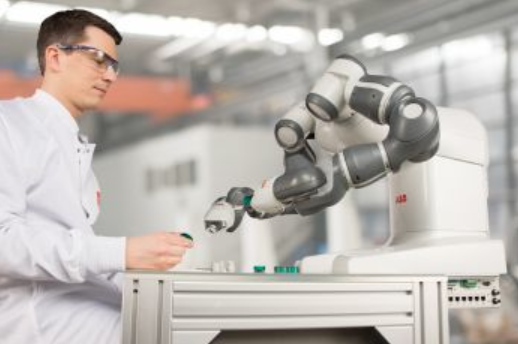 Yardley takes a different approach to the question, contemplating the effect of working side-by-side with robots, rather than it being a black-and-white, human-or-robot approach.
"Additionally, AI and robotics unlock new markets and applications as they work side by side with human workers. We deploy AI systems combining vision, robotics and industrial automation for automated quality control; these typically work in tandem with operators," said Yardley.
"This increases labor and total factor productivity, which relieves human workers from more commonplace work, meaning they are then typically redeployed to higher value tasks that AI cannot do," said Yardley. "What this does, therefore, is vastly improve the performance of the business in question. Industrial automation and the factory of tomorrow – 'Industry 4.0' - are driving industry to find new ways to fit artificial intelligence into factories while still taking into account the needs of the workers."
Yardley's comment on collaborative robots - or cobots - adds a new dimension to the debate, further illustrating the complexity of trying to fully understand what the continued adoption of robots in the manufacturing industry means for employment in the future.
Related stories:
Industry 4.0: Machine vision's role in the smart factory
RIA reports Q1 2019 robot orders and shipping numbers down from Q1 2018
Machine vision component and system orders in North America slowed in Q1 2019
Share your vision-related news by contacting Dennis Scimeca, Associate Editor, Vision Systems Design

SUBSCRIBE TO OUR NEWSLETTERS