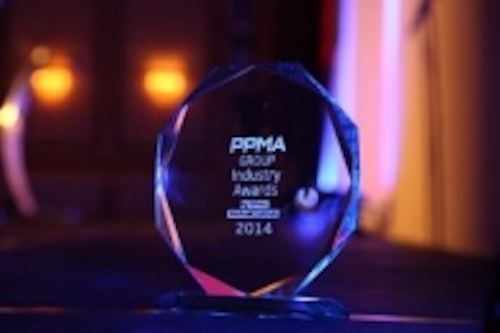 For the third straight year the Processing & Packaging Manufacturing Association Group Industry Awards gave out the "Most Innovative Machine Vision Project" award, which is given out to recognize the most innovative vision system installed in the period between January 2013 and June 2014.
This year's winner was Olmec, for the design of a multi-functional 8-camera wound care dressing inspection system. In the most recent Vision In Action newsletter from the UK Industrial Vision Association (UKIVA), it is explained that the system is a multi-camera, two-stage vision solution that identifies defects in wound care dressings.
The system consisted of both line scan and area scan cameras (2K line sensors, 1.4 MPixel, respectively) and provided automated vision control of the dressing position within its packaging to minimize the possibility of the product being trapped in the seal as the packaging pouch is sealed. It also provides fully automated rejection of any defective products. Defects include contamination, splices in the laminate, pad placement, pad size, pad skew, and position of folds. Olmec's system inspected the dressings at a full line speed of 330 parts per minute.
Olmec was one of six finalists listed for the award within the UKIVA newsletter. The other finalists were Dimaco, FRAMOS, Scandinavian Machine Vision, SICK, and Valco Melton. The award was given out on September 30 at the National Motorcycle Museum in Birmingham, UK at an event sponsored by Stemmer Imaging.
View the PPMA announcement.
Share your vision-related news by contacting James Carroll, Senior Web Editor, Vision Systems Design
To receive news like this in your inbox, click here.
Join our LinkedIn group | Like us on Facebook | Follow us on Twitter | Check us out on Google +