[Page 2] AUTOMATICA 2014: Innovations in automation and robotics
At the 6th annual AUTOMATICA international trade fair for automation and mechatronics, some 30,000 expected attendees from more than 100 countries will have the chance to interact and network with approximately 700 exhibitors from 40 different countries.

May 7th, 2014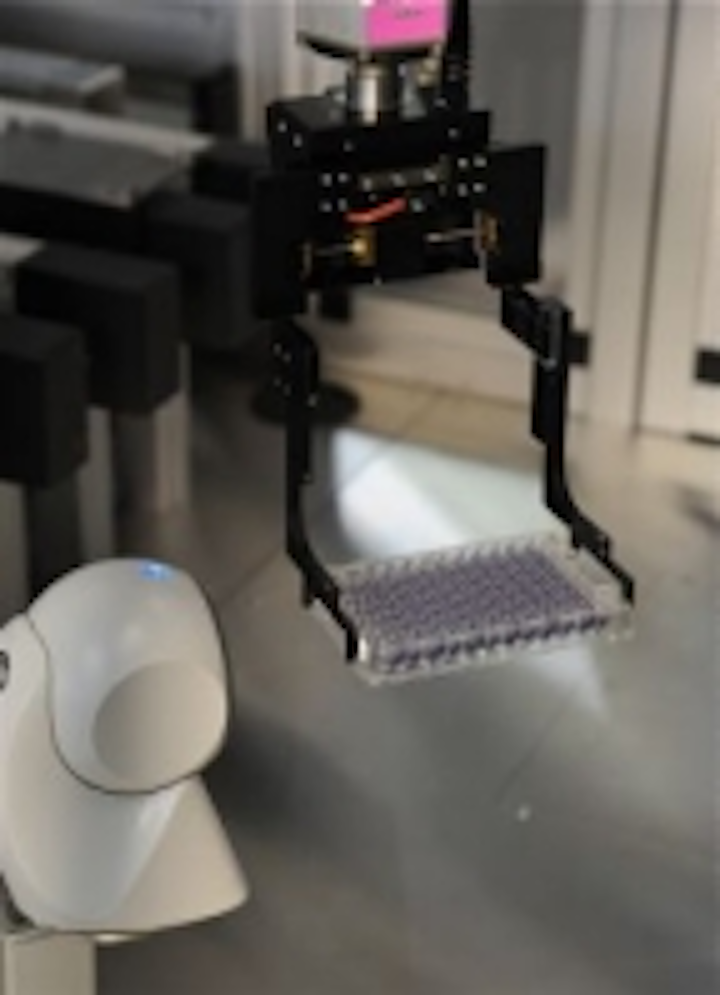 One example of a new robotic system that will be on display at the show is a snake-like articulated robotic system developed by researchers at the Fraunhofer Institute for Machine Tools and Forming Technology IWU which may enable the automated assembly of aircraft wings. This robot, which will be used to fit bolts and seal joints, is equipped with eight articulated arms that can be rotated or inclined within a very narrow radius in order to reach the furthest extremities of the hard-to-reach wingbox chambers. Read more about this robot by clicking here.
Two companies exhibiting brand new products at AUTOMATICA 2014 include MVTec, which will showcase its MERLIC all-in-one machine vision software, which enables users to build complete solutions without programming, as well as InfraTec, which will display its VarioCAM high definition infrared camera, which features a 1024 x 768 uncooled microbolometer focal plane array detector.
Additional machine vision companies exhibiting at AUTOMATICA include:
Industries expected to be covered and represented at AUTOMATICA include the automotive and auto-supply, construction, chemicals, electrical engineering and electronics, renewable energies, food and beverage, wood-processing, information and communications, plastics and rubber, logistics, aviation and aerospace, metal-processing, paper and printing, pharmaceuticals, medical, and packaging industries.

View more information on AUTOMATICA 2014.
Also check out:
AUTOMATICA 2014 to feature platform on farming robots
Early machine vision topics to look for at AUTOMATICA 2014
European Robotics Association reelects chairman for second term, offers outlook for future
Share your vision-related news by contacting James Carroll, Senior Web Editor, Vision Systems Design
To receive news like this in your inbox, click here.
Join our LinkedIn group | Like us on Facebook | Follow us on Twitter | Check us out on Google +
Page 1 | Page 2