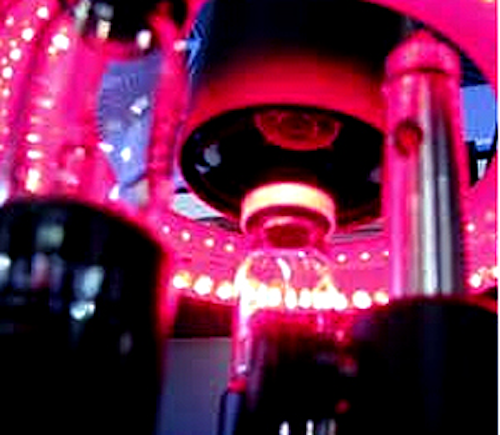 Edmund Optics (EO; Barrington, NJ, USA) announced this week that it is to expand its coating and asphere manufacturing operations in 2013.

In addition to recent manufacturing expansions in the EO Singapore facility and EO Akita, Japan location, Edmund Optics is to invest in its domestic manufacturing operations consolidating its Pennsburg facility into its corporate headquarters in Barrington.

"Positioning our manufacturing engineers alongside our technical sales, product management, and supply chain teams will ultimately deliver a better experience to the customer -- more engineering talent dedicated to every project," says Samuel Sadoulet, EO's Chief Operating Officer.

Building on current coating expertise, Edmund Optics will be investing in additional coating and metrology equipment at both the Singapore and Akita plants, including the installation of a Shincron Coater, a three chamber machine for producing precision coatings in volume.

Advanced optical metrology equipment, previously used at EO Pennsburg, will be relocated to Singapore and Akita, providing quality testing capabilities.

Domestic operations in Barrington will focus on both asphere and coating technology and process development, including the creation of a thin films laboratory. Anthony Artigliere, EO's sales director noted that EO's inventory of over 10 million substrates is located in Barrington, making it the ideal location for quick modification of standard parts for fast-turn customer projects.

Edmund Optics plans to have a global manufacturing footprint of just over 137,000 square feet in 2013, up 15 per cent from 2007.

Recent articles about optics from Vision Systems Design.
1. Working with lenses beyond the visible

In choosing a lens for shortwave-infrared (SWIR) imaging, system integrators must weigh a number of important lens characteristics, as Lucas Willis from Edmund Optics explains.

2. Rice University professor wins Edmund Optics award

Edmund Optics (EO; Barrington, NJ, USA) has announced the recipient of the 2012 Norman Edmund Inspiration Award of $5,000 in EO products.

3. Leverage lenses for better vision

As with many tasks involved with choosing OEM components for machine-vision systems, deciding on which lens to specify for a given application can be challenging, as Andrew Wilson, the Editor-in Chief of Vision Systems Design, explains.

-- Dave Wilson, Senior Editor, Vision Systems Design