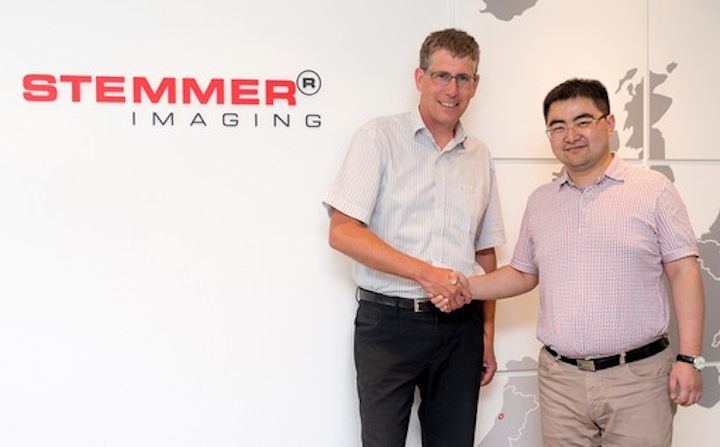 Stemmer Imaging has signed an agreement of cooperation with Nanjing Inovance Industrial Vision Technology, a Chinese provider of machine vision technology, in a move that allows the machine vision and imaging technology provider to expand into the Chinese market.
Nanjing Inovance is a subsidiary of the publicly traded Shenzhen Inovance Technology Co., Ltd., one of the leading manufacturers of automation components in China. Stemmer Imaging views the Chinese market as one with high demands for automation solutions and machine vision systems and decided that a partnership in the market would help expand their global presence. Both partners, according to Stemmer, are convinced that the cooperation will generate significant revenues with above-average growth rates in China.

"We have been observing the Chinese market for some time and are now delighted to have Nanjing Inovance as a strong partner at our side. Nanjing Inovance's profound market knowledge and extensive network will make it significantly easier for us to enter the market," said Lars Böhrnsen, CFO, Stemmer Imaging.
This has been a busy year for Stemmer, as the company has previously announced its first initial public offering in Germany (as well as a successful stock market debut), expansions in Austria and France, and the acquisition of Benelux-regionmachine vision and imagingdistributor Data Vision, a business unit of Baternburg Mechatronica, in a move that strengthened the company's position in the Benelux countries.
View more information on Stemmer Imaging.
Share your vision-related news by contacting James Carroll, Senior Web Editor, Vision Systems Design

To receive news like this in your inbox, click here.
Join our LinkedIn group | Like us on Facebook | Follow us on Twitter