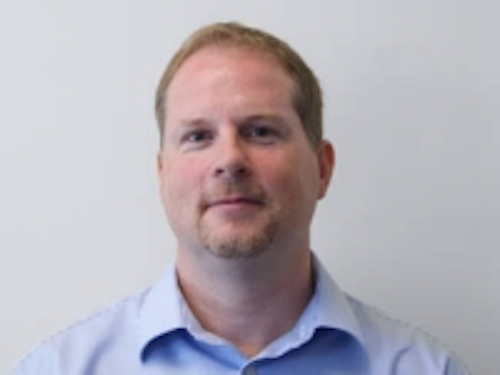 At The Vision Show 2016 from May 3-5, I met with Eric Ramsden, Director of Product Management at Lumenera to talk about emerging trends and applications in vision, for both his company, and in the industry overall.
Like a number of other companies at the show, Lumenera is working on industrial cameras based on the Sony Pregius line of global shutter CMOS image sensors. A family of cameras is being built around these image sensors, ranging from 3 to 12 MPixels in size, including both the slower, low cost and fast sensor variantsand includes such models as the Sony IMX250 and IMX253, and the IMX265 and IMX267. For Lumenera, however, the focus was on using the sensors in cameras that addressed the needs of customers.
"It's not about being the first the market for us, it's about developing a product that meets our customer's requirements," said Ramsden. "As a result, we are developing a number of models with these sensors, including cooled variants, P-iris models, and board-level cameras with Lumenera reliability."
When asked about possible future growth areas, Ramsden noted that people seem to be finding uses for NIR/SWIR in inspection, and that embedded systems—such as those based on ARM-7 and Linux—are gaining popularity. Furthermore, hyperspectral and multispectral imaging techniques are gaining traction, citing such applications as agricultural inspection.
"These technologies are enabling new applications," he said, citing a new product called the ColorFlow Lens and Software system from Stream Technologies, which is based on a combination of precision optics and thin film technology that spatially segregates light from a scene based on the spectral content and enables point-and-shoot hyperspectral imaging.
From here, I asked Ramsden about future product development, and how Lumenera goes about that process. The answer, according to Ramsden, is two-fold.
"We are always looking five years down the road to see where things are going," he said. "And we are definitely always listening to customers to understand requirements and help ease systems integration."
Naturally, I followed up by asking about what products might be coming out next, to which Ramsden immediately said, "Sony Starvis."
"Sony Starvis-based cameras are being developed based on the same hardware design as Pregius," he said. "We are developing cameras for both microscopy and industrial applications."
Starvis, according to Sony, is back-illuminated pixel technology used in CMOS image sensors that features a sensitivity of 2000 mV or more than or more per 1 µm2 (color product, when imaging with a 706 cd/m2 light source, F5.6 in 1 s accumulation equivalent), and realizes high picture quality in the visible-light and near infrared light regions.
Lastly, I concluded our interview by asking Ramsden to make a few predictions about where the machine vision and imaging industry could be in 20 years' time (which is one thing we doing as part of our 20th anniversary as a magazine and brand.) Before exiting to give a presentation, Ramsden provided a few note-worthy tidbits:
"Smart cameras of the future will be cheaper. Sensors will be so good that we won't need as many as we have now," he said. "New technology will also become more user-friendly, and technologies will begin to converge. This includes things like LIDAR, Time of Flight, and so on. "These may be lumped together into more inclusive products."
View more information on Lumenera.
Share your vision-related news by contacting James Carroll, Senior Web Editor, Vision Systems Design

To receive news like this in your inbox, click here.
Join our LinkedIn group | Like us on Facebook | Follow us on Twitter