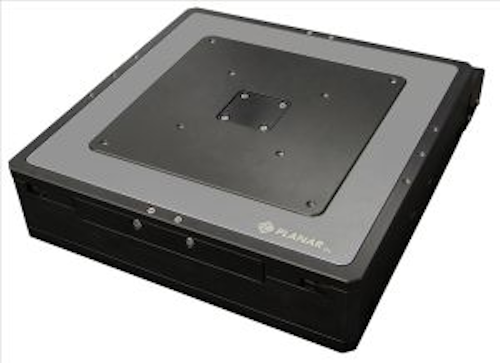 Aerotech's PlanarDL-series of linear motor stages are available in nine different travel and performance configurations. Anti-creep cross-roller bearings, precision-machined surfaces and Aerotech linear motors driving through the axes' center-of-stiffness result in exceptional geometric tolerances (straightness to ±0.4 µm; flatness to ±1 µm). The cable management system on the stages is integrated within the stage and it optimized for long life and performance. In addition, the PlanarDL-200XY and -300XY stages are both available with one or two motors per axis, allowing optimization of each individual axis for the specific application and process parameters. PlanarDL is suitable for use in applications ranging from high-accuracy surface profilometry to high-speed semiconductor and LED wafer scribing.
To learn more:
Contact: Aerotech
Headquarters: Pittsburgh, Pa., United States
Product: PlanarDL linear motor stages
Key Features: Exceptional geometric tolerances (straightness to ±0.4 µm; flatness to ±1 µm), integrating cabling, anti-creep, precision crossed-roller bearings
What Aerotech says:
View more information on the PlanarDL-series of linear motor stages.
View More Products
Locate a vendor or system integrator in Vision System Design's Buyer's Guide
Share new products that you think are particularly interesting or helpful by contacting James Carroll, Senior Web Editor, Vision Systems Design.