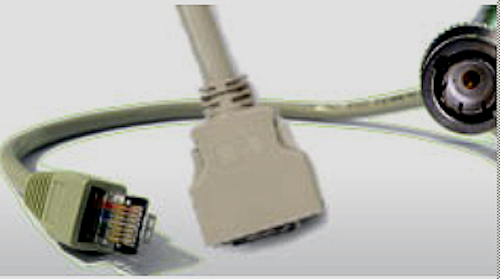 There are several video interfaces currently available to enable system integrators to connect elements of imaging systems for machine vision applications.

At the higher end of the performance range, standards such as Camera Link and GigE Vision have served their users well for the past decade, a period which ushered in an era of interface standardization in the industry.

But new demands from systems makers, combined with improvements in camera performance and technical innovations in interface technology, are resulting in a second wave of high-speed connection options. These include CoaxPress, Camera Link HS, 10 GigE Vision and USB3 Vision.

When considering a move to one of the emerging options, system developers must carefully weigh the tradeoffs, including cost, speed, ease of implementation and use, power, supplier support, and physical connection requirements to choose the best solution for their specific application.

To help them make that choice, engineers at Adimec (Eindhoven, The Netherlands) have now produced a new ePaper that includes details on USB3 Vision as well as updates on CoaXPress, Camera Link HS, and 10 GigE Vision.

The ePaper is available from the company web site here.

Related articles from Vision Systems Design.
1. Clearing up choices for cabling and connectors

A critical point in utilizing camera-to-computer interfaces is untangling the features of available cabling and connector types to determine the best fit for your machine-vision application.

2. First draft of USB 3.0 vision standard published

The first draft of the USB 3.0 standard is now available to the USB3 Vision technical committee. The draft defines device identification and control interfaces, data streaming mechanisms, mechanical requirements and testing frameworks.

-- Dave Wilson, Senior Editor, Vision Systems Design