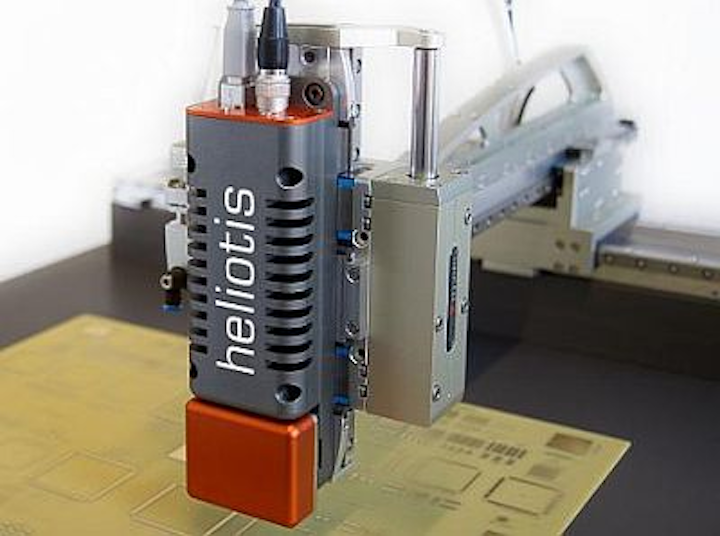 In industrial vision systems, the use of white-light interferometry 3-D measurement systems has been limited due to their long measurement times and vulnerability to vibrations.
Now, a team of engineers at Swiss-based Heliotis (Root Längenbold, Switzerland) claim to have developed a solution to the problem -- a novel 3-D sensor based the principle of parallel optical low-coherence tomography (pOCT).
The OCT principle is similar to ultrasonic imaging but uses light instead of acoustic waves. The sample under investigation is illuminated by a low-coherence light source. The light reflected from the sample is combined with a reference signal, leading to an interferometric signal that is further processed to yield depth information.
But Heliotis's new approach is based on using a dedicated CMOS 2-D-array sensor where every single pixel of the image sensor features an electronic circuit that performs real-time image preprocessing so that it can both acquire and process the optical signal in parallel, using what the company calls its "smart pixel" technology.
Hence a single sweep of the reference mirror inside the sensor allows a scan across the complete sample and produces a full 3-D tomographic surface map of objects in real time.
The company says that thanks to this approach, numerous production line testing applications will now be able to benefit from the use of white-light interferometry.
-- By Dave Wilson, Senior Editor, Vision Systems Design