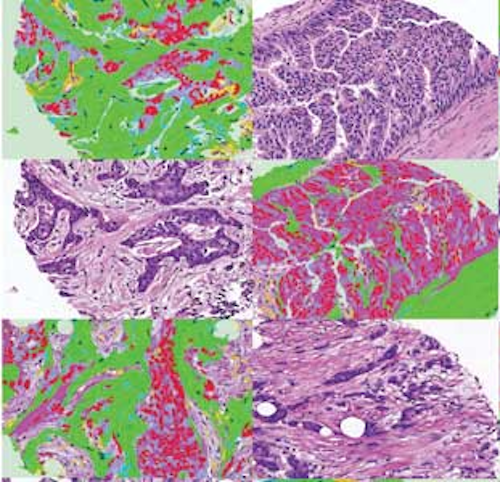 Traditionally, pathologists examine breast cancer tumors under a microscope where they look for specific cellular features that can help doctors assess the type and severity of the cancer and calculate the patient's prognosis and treatment.
To automate the process, researchers at the Stanford University (Stanford, CA, USA; www.stanford.edu) schools of engineering and medicine have developed a software-based system called Computational Pathologist, or C-Path, that can objectively and accurately assess images of breast cancer tissues to predict patient survival.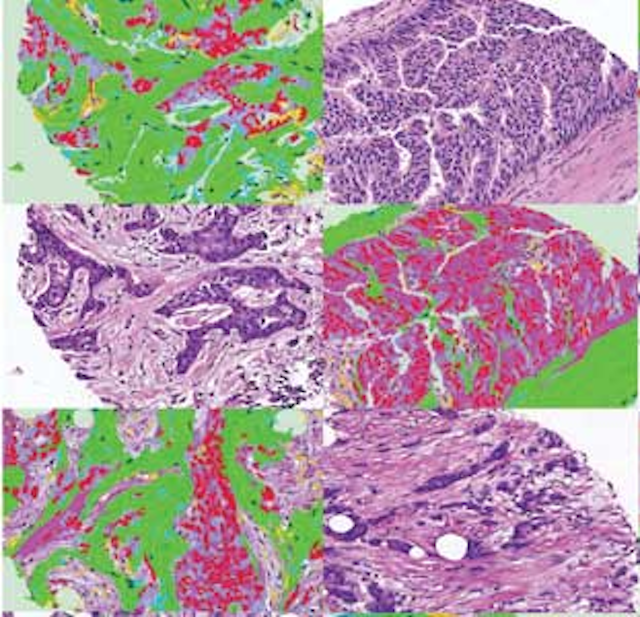 The researchers use existing tissue samples taken from patients whose prognosis is known to train C-Path. The computers measure various structures of the tumors and attempt to use them to predict patient survival. By comparing results against the known data, the mathematical models are then automatically adapted to better predict survival and discover what features of the cancers matter most and which matter less in predicting survival.
Once trained using one group of patients, C-Path evaluated tissues of cancer patients not checked before and the result was compared against known data. Ultimately, C-Path yielded results that were a statistically significant improvement over human-based evaluation.
The Stanford researchers believe that computers that can evaluate cancers will bring pathology to developing areas of the world where trained professionals have traditionally been scarce, improving the prognosis and treatment of breast cancer for millions.
More Vision Systems Issue Articles
Vision Systems Articles Archives