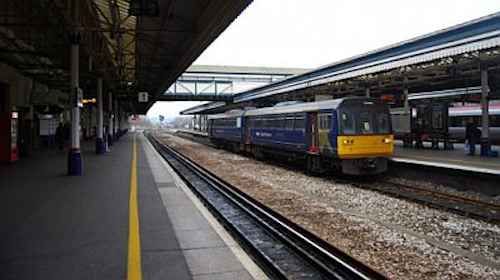 Engineers at the Universite Lille Nord de France (Lille, France) have developed an ultrawideband radar system that could be fitted in train stations to quickly identify objects that have fallen on the tracks, preventing serious accidents and reducing delays.
The track detection system -- which was recently detailed in IOP Publishing's Journal of Measurement Science and Technology -- sends ultrawideband radio waves toward objects and then records them as they bounce back, after which the characteristics of the objects are compared to those of other objects on a database.
"With the possibility of trains, passengers, and even poor lighting, in some instances, obscuring the view of CCTV cameras, radar techniques could certainly be effective in these scenarios," says lead researcher Ali Mroué.
Using a computer model, the researchers initially tested out a number of objects, ranging from suitcases to glass bottles, and several models of the human body -- an adult, a teenager, and a child. In the simulations, the radar system was able to successfully discriminate between the different objects.
Real-life experiments were then performed in a small, echo-free chamber, using a 3-m-long waveguide, a solid beam-like structure that guides the radio waves in a certain direction.
In these experiments, three humans were used -- two men and one woman -- along with two luggage bags made of different materials. The system successfully differentiated between the luggage and the humans.
More information on the system can be downloaded from iopscience.iop.org.
-- By Dave Wilson, Senior Editor, Vision Systems Design