NeuroCheck releases new compact smart camera
NeuroCheck's new smart camera, the NeuroCheck Compact, combines camera and embedded PC technology inside a small IP67 metal housing. The NeuroCheck Compact is available is available in four models: The NC-C04 (monochrome), the NC-C04c (color), the NC-C13 (monochrome), and the NC-C13C (color.)

Jun 26th, 2014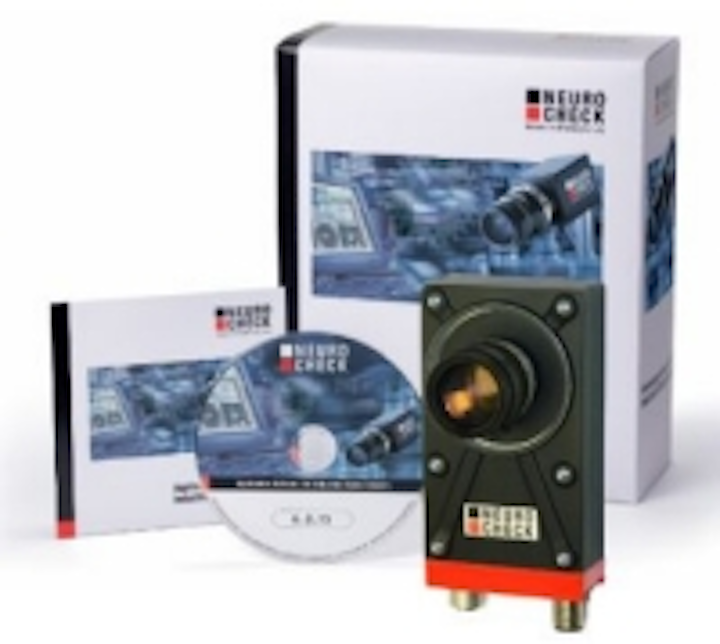 NeuroCheck's new smart camera, the NeuroCheck Compact, combines camera and embedded PC technology inside a small IP67 metal housing. The NeuroCheck Compact is available is available in four models: The NC-C04 (monochrome), the NC-C04c (color), the NC-C13 (monochrome), and the NC-C13C (color.) Both the NC-C04 models are equipped with a 1/3" global shutter CMOS image sensor with a 6 µm x 6 µm pixel size, a 720 x 480 pixel array and a 450-1050 nm spectral range. The NC-C13 models feature a 1280 x 1024 pixel array with a 1/1.8" global shutter CMOS image sensor with a 5.3 µm x 5.3 µm pixel size and a 400-950 nm spectral range. All models feature frame rates of 60 to 200 fps (binning mode). Neurocheck smart cameras are suitable for use in industrial inspection applications.
To Learn More:
Contact:NeuroCheck
Headquarters: Remseck, Germany
Product: NeuroCheck compact smart camera
Key features: NeuroCheck 6.0 Professional, Atom Z530 1.6 GHz, CMOS image sensors, 60 to 200 fps (binning mode).

What NeuroCheck says:
View more information on the NeuroCheck compgact smart camera.
View More Products| Locate a vendor or system integrator | Receive e-mail updates
Share new products that you think are particularly interesting or helpful by contacting James Carroll, Senior Web Editor, Vision Systems Design.
Join our LinkedIn group | Like us on Facebook | Follow us on Twitter | Connect on Google +