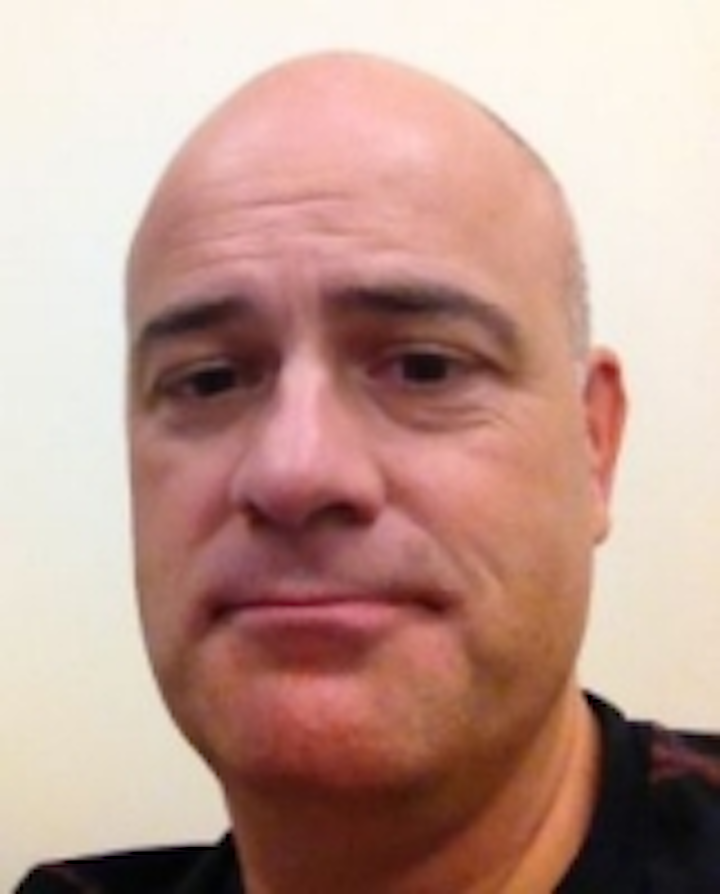 The following is a discussion with John Ilett, President of Emergent Vision Technologies, Inc. (pictured)
Name: John Ilett
Company: Emergent Vision Technologies, Inc.
Title: President

Emergent Vision Technologies developed the first 10GigE cameras. What was the main reason you chose to develop 10GigE products, and continue to do so?
With GigE Vision being arguably the most dominant interface in the industry, the next logical step for higher bandwidth and frame rate would be 10GigE. It achieves 10X the throughput while still maintaining the key benefits of GigE, such as full standard support and over a decade of integration across multiple industries.
Additionally, some of the shortcomings of GigE have been addressed through our partnership with Myricom Inc in the co-development of MVA, which provides extremely low CPU utilization, as well as low latency and jitter by offloading all packet processing tasks to the Myricom network interface card. All of this leads to a lower cost and higher performance solution for high bandwidth applications.
Why might a customer choose a camera with a 10GigE interface over the other options?
High performance (10X throughput of GigE), ease of use, reliability, flexible cabling options (1m to over 1Km with fiber options), and support across multiple industries, as well as solution flexibility (high availability of various third-party components).
All the same reasons apply to a customers' decision to choose 10GigE over say, CoaXPress or CameraLink as it would also to their decision to choose GigE over USB, Firewire, and CameraLink Base, and that is lower cost and strong cross-industry support.
What type of applications are 10 GigE products particularly useful in?
Applications like entertainment and sports analysis—which can require long cable runs—can really benefit from Emergent cameras with the fiber options which allow extremely long cable runs (up to 1Km and beyond) without the need for repeaters or special fiber conversion boxes which really helps to keep system costs down.
What is your latest product and for what reason was it developed?
The Emergent Vision HS-20000 cameras are 20 MPixel cameras with top frame rate of 32fps, which can be used in semiconductor inspection, automotive manufacturing, flat panel inspection, web inspection, food and beverage, and entertainment applications among others.
Customers and the industry in general have prompted for higher resolution and higher frame rate.The HS-20000 addresses both needs and complements our existing HS- product line by filling out our resolution portfolio. Our existing HS- product line includes 2 MPixel @ 338fps, 4 MPixel @ 187fps, and 12 MPixel @ 87fps.
Page 1 | Page 2