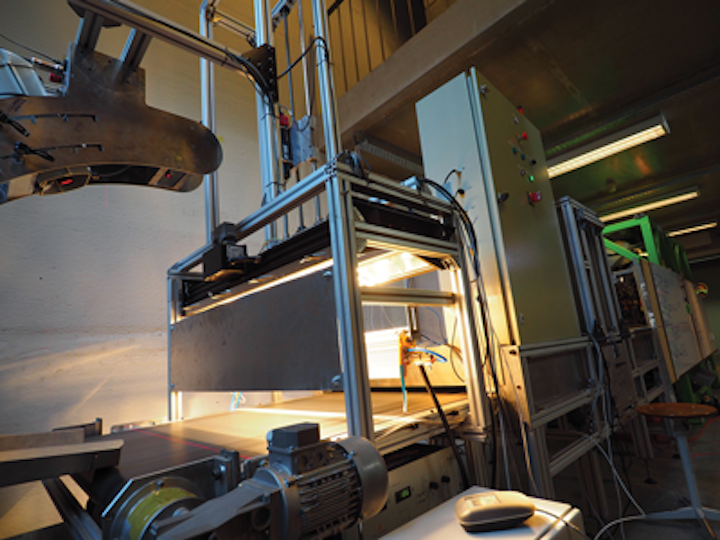 3D imaging in machine vision can be accomplished in various ways and provides numerous benefits for disparate imaging applications. Knowing when to deploy 3D vision instead of 2D vision, however, is an important factor to consider before making a switch. In a free webcast on August 21, Tom Wik, National Product Manager, Vision and Identification, SICK, Inc. will describe the ways 2D and 3D vision can be deployed in machine vision applications, and when 3D should be the first choice.

Wik will also describe the various 3D vision technology types, while also providing information on how they work and the types of applications in which they can be deployed. This webcast will conclude with a Q&A period.

Webcast information:

When to consider using 3D vision in your machine vision application
Tom Wik, National Product Manager – Vision and Identification, SICK, Inc.
August 21, 2018 11:00 AM EDT
Pictured: Multisensor imaging aids non-ferrous scrap metal sorting
You may also like:
3D imaging gives vision systems a different perspective: Numerous methods of implementing 3D vision systems are adding a new dimension to machine vision systems
Autonomous mobile robots target logistics applications: Incorporating numerous vision and robotics systems, autonomous mobile robots are replacing automated guided vehicles in logistics applications.
High-speed vision checks food cans concisely: A machine vision system featuring CCD cameras and decision tree-based recognition software is used to check alphanumeric codes on canned food goods.