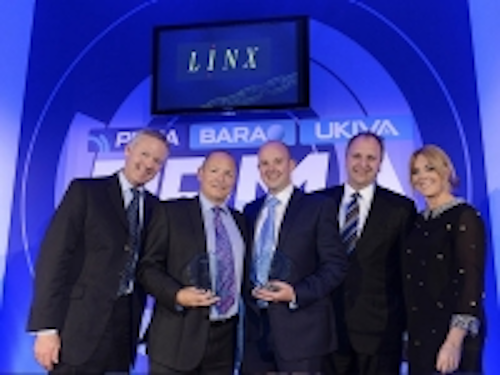 At the Processing & Packaging Manufacturing Association Group Industry Awards, STEMMER IMAGING, in collaboration with system integrator SIGA Vision, was the recipient of the "Partnership of the Year" award.
The partnership has enabled SIGA Vision to develop projects that could not be self-funded, and in turn, SIGA has provided STEMMER with feedback that has allowed them to continuously improve its products, giving great results for all of its customers, noted the judges in a press release.
For the past five years, STEMMER and SIGA have collaborated to solve complex vision inspection applications, particularly for the pharmaceutical industry, as SIGA primarily develops inspection solutions using the Sherlock machine vision software platform from Teledyne DALSA and its own GUI for easy configuration. During this time, STEMMER has provided technical support for Sherlock in addition to any vision hardware that is required for individual projects.
"Our partnership with SIGA Vision has strengthened each year as more complex projects are successfully delivered," said Mark Williamson, Director, Corporate Market Development at STEMMER IMAGING. "We have complete confidence that any project SIGA undertakes will be fulfilled with excellence, mirroring our own ethos of delivering the best service and solutions possible."
STEMMER IMAGING also sponsored the 'Most Innovative Machine Vision Project' award, which was won by Olmec UK for the design of a multi-functional 8-camera wound care dressing inspection system. The system consisted of both line scan and area scan cameras (2K line sensors, 1.4 MPixel, respectively) and provided automated vision control of the dressing position within its packaging to minimize the possibility of the product being trapped in the seal as the packaging pouch is sealed. It also provides fully automated rejection of any defective products. Defects include contamination, splices in the laminate, pad placement, pad size, pad skew, and position of folds. Olmec's system inspected the dressings at a full line speed of 330 parts per minute.
View the press release.
Share your vision-related news by contacting James Carroll, Senior Web Editor, Vision Systems Design
To receive news like this in your inbox, click here.
Join our LinkedIn group | Like us on Facebook | Follow us on Twitter | Check us out on Google +