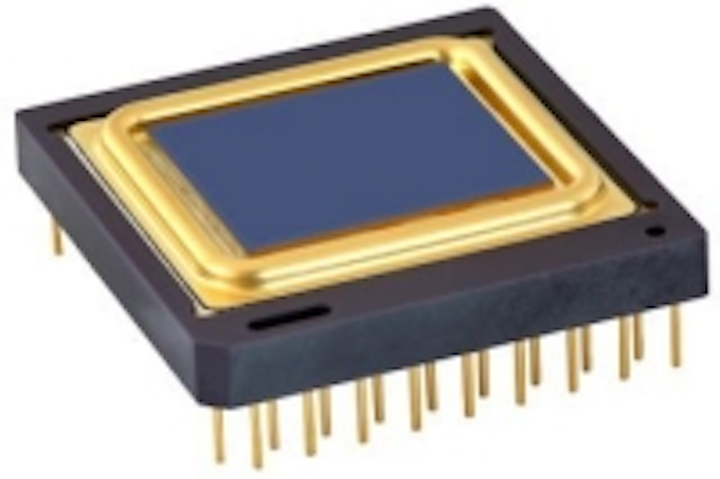 The Pico640 Gen2 from ULIS (a Sofradir subsidiary) is a 640 x 480 infraredimage sensor with a 17 µm pixel size that is designed for cameras used in security, night vision, military, and other infrared imaging applications. The Pico640 Gen2 is based onamorphous silicon (a-Si) microbolometer technology and uses Hync/VSync clocking and an I2C standard communication protocol that is compatible with commercial camera standards, making it something that can be installed with relative ease. In addition, the sensor features a spectral response of 8 – 14 µm and an upgraded NEDT (noise equivalent differential temperature), which enables a longer detection range and crisper images from previous models.
To Learn More:
Contact:ULIS
Headquarters: Veurey-Voroize, France
Product: Pico640 Gen2 infrared sensor
Key Features: 640 x 480 amorphous silicon (a-Si) microbolometer, 17 µm pixel size, 8 – 14 µm spectral response.
What ULIS says:
View more information on the Pico640 Gen2.

View More Products| Locate a vendor or system integrator | Receive e-mail updates
Share new products that you think are particularly interesting or helpful by contactingJames Carroll, Senior Web Editor, Vision Systems Design.
Join ourLinkedIn group | Like us on Facebook | Follow us on Twitter| Connect on Google +