In this week's roundup from the Association for Unmanned Vehicle Systems International(AUVSI), which highlights some of the latest news and headlines in unmanned vehicles and robotics,learn about a demonstration involving unmanned underwater vehicles (UUV), a roadmap for the safe integration of autonomous aircraft, and a new US-based joint venture to bring new UAS products to market.
General Dynamics demonstrates C3 capabilities among UUVs, submarines and land-based mission operations centers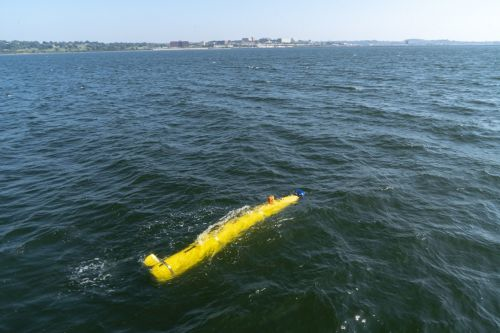 As part of the Advanced Naval Technology Exercise (ANTX) 2018, a team led by General Dynamics Mission Systems demonstrated "cross-domain, multi-level command, control and communication (C3) capabilities" among UUVs, submarines and land-based mission operations centers.
The demonstration, which took place at the U.S. Naval Undersea Warfare Center (NUWC) in Newport, Rhode Island, provided technological answers to the challenges of communicating among several platforms in contested underwater environments, from high-level operation planning to tactical mission execution.
"The 2018 ANTX demonstration shows General Dynamics' commitment to innovating naval technology and delivering real-world solutions for increasingly complex maritime missions," says Carlo Zaffanella, vice president and general manager of Maritime and Strategic Systems for General Dynamics Mission Systems.
The General Dynamics team leveraged "big picture" theatre-level planning tools, allowing for cross-domain C3 of manned submarines and UUV systems.
The demonstration employed real-time mission communications with a land-based, theatre-level planning command center and a submarine's tactical-level command center responsible for tasking the Bluefin-21 and NUWC-owned UUV mission assets.
​Together, General Dynamics and NUWC's Code 25 Team demonstrated a hand-off from one AN/BYG-1 submarine combat system operating at a NUWC lab, to another representation of an AN/BYG-1 system, operated pier-side by General Dynamics.
Once control by the General Dynamics command center was established, UUV assets were re-tasked by ending their existing mission and sending a new mission to the UUVs.
The real-time, C3 followed a path using a simulated UAS, satellite and actual land-based and maritime communication nodes transmitting both radio frequency and acoustic communications.
Altiscope releases 'Blueprint for the Sky: The Roadmap for the Safe Integration of Autonomous Aircraft'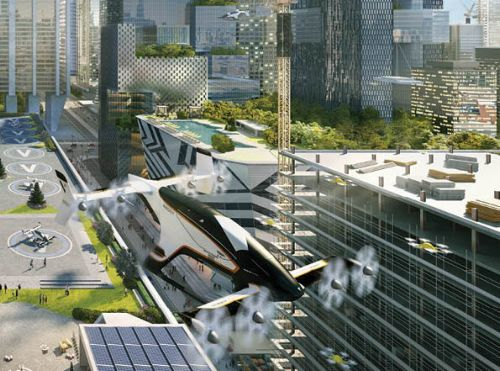 Altiscope, which is the Unmanned Traffic Management (UTM) group from A³ by Airbus, has released "Blueprint for the Sky: The Roadmap for the Safe Integration of Autonomous Aircraft."
The Blueprint represents months of careful analysis by Airbus of the future needs for the airspace, the widespread impact of the upcoming changes to the airspace, and the development of the required tools for its enablement.
Airbus explains that as the skies are set to get busier and busier, air traffic management must account for autonomous aircraft, which the company describes as a brand new category on the rise. Airbus believes that it is important for it to be at the forefront of developing new traffic management systems to safely accommodate the integration of more UAS into the airspace.
Airbus says that autonomous missions and flights, which are an integral part of the future aircraft that it is investing in designing, testing, and building today, will not be possible without UTM, so the company feels it has a responsibility to ensure the continued safe operation of existing and emerging airspace missions.
"The airspace of tomorrow can only deliver on its promise through collaboration—regulators, manufacturers, service providers, investors, and consumers, all working together with a common understanding," says Tom Enders, Chief Executive Officer, Airbus.
"We are excited to share the Blueprint, and to see the future we can make fly together."
Several independent parties have reviewed Airbus' Blueprint, including representatives from IATA, NATCA, GUTMA, the World Economic Forum, and the New Zealand Ministry of Transport.
Airbus notes that all reviewers are "committed to the industry-wide collaboration required to ensure safe and successful management of the airspace of the future."
The Blueprint is designed to serve as a conversation starter for those with the power to effect change as the industry evolves. It is also designed to support policies and rulemaking that can regulate autonomous operations to ensure that air transport remains as safe tomorrow as it is today.
"A3's mission is to develop innovative solutions to address the emergent needs of the aerospace industry, and the Blueprint is a great example of just that: well-informed industry leadership that brings about essential change while keeping safety at the forefront of every conversation," says Rodin Lyasoff, Chief Executive Officer, A3 by Airbus.
"This document's creation inspired important and valuable discussions both inside and outside of Airbus; I look forward to seeing those opportunities explored further with the Blueprint as a guiding set of principles."
3DR and Yuneec establish 3DR Government Services based on Dronecode platform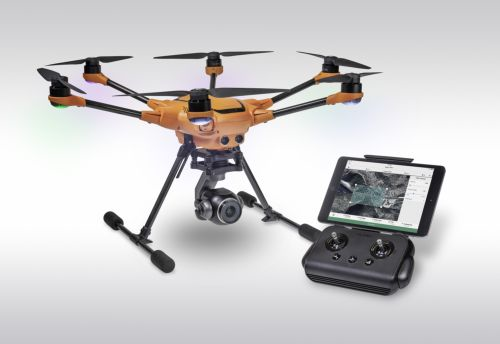 Two founding members of the Dronecode software consortium, 3D Robotics (3DR) and Yuneec, have established a US-based joint venture known as 3DR Government Services to bring new products based on the Dronecode platform to market.
With a focus on serving the security and open platform needs of US government customers and their vendors in construction, engineering, and public safety, 3DR Government Services will combine Yuneec's UAS expertise and manufacturing scale with the capabilities offered by 3DR's software.
"This joint venture cements a strong relationship that goes back to the start of Dronecode and the shared belief that an open software platform would help the drone industry grow and mature faster, just as it has in so many other industries," says 3DR CEO Chris Anderson.
"For US government customers who are increasingly looking for US-based trusted solutions, this combination of global leaders in hardware and software provides the best of both worlds."
The first resulting product from the joint venture is the Yuneec 3DR H520-G, which consists of a custom version of the Dronecode-based Yuneec H520 small UAS equipped with the complete Site Scan platform.
Expected to be available in October, the Yuneec 3DR H520-G also includes a simplified and smaller controller designed for Apple's iOS devices. Additionally, it works with both Autodesk and Esri platforms, which are top software ecosystems in the construction and geospatial industries respectively.
"Since our launch of the H520 last year, Yuneec has committed to provide public agencies and commercial enterprises with a sUAS that improves their workflow effectiveness," says Michael Jiang, CEO of Yuneec International.
"This strategic partnership with 3DR is yet another powerful example of that ongoing commitment."
3DR and Yuneec decided to form their joint venture in an effort to support the increased demand for vendor choice by government agencies and contractors at the federal, state and local level. The companies note that there has also been an increased need for open platforms that can be security certified and more easily approved for operations beyond the constraints of today's FAA's Part 107 waivers.
Additionally, use of the Dronecode PX4 software is becoming a public sector standard, as the Pentagon's Defense Innovation Unit Experimental (DIUx) has specified the use of Dronecode PX4, partly because of its "open source core and commercial-friendly BSD license," which allows for easy integration and validation by different vendors.
View more information on the AUVSI.
Share your vision-related news by contacting James Carroll, Senior Web Editor, Vision Systems Design

To receive news like this in your inbox, click here.
Join our LinkedIn group | Like us on Facebook | Follow us on Twitter